Current And Past Instructors
Brian Yen
Executive Director, MIT Hong Kong Innovation Node
Brian Yen received his BS in Physics from Cornell University in 1986 and his MEng in Electrical Engineering from Cornell in 1989.
A veteran of tech-based startups, Brian's love of technology has taken him from video games to electronic medical records to scientific instruments. He was the co-founder of Any Channel, the developer of the world's first consumer video games with full six degrees of freedom in real-time 3D, which was acquired by Micron Technology. In addition, he worked as VP of product develo­pment at iMedica, a leading electronic medical record supplier, and was a VP of business development at Rock Internet Corp, the new media arm of Rock Records, the largest Chinese record company at the time. He was also a co-founder of Sculpture Network, a low latency video link developer.
Since moving to Hong Kong in 2005, Brian has been a private consultant to US technology firms looking for strategic investment and partnership in China as well as investors requiring in-depth due diligence work done on Chinese technology firms. From 2010-2014 he consulted for Intellectual Ventures developing and acquiring high- value intellectual property with partner research institutions in Hong Kong and Taiwan. Most recently he was the COO of Nano Bio Imaging, a spin out startup of the Hong Kong University of Science and Technology (HKUST) commercializing the super resolution microscopy technology developed at HKUST.
Charlie Sodini
LeBel Professor of Electrical Engineering, Massachusetts Institute of Technology
Faculty Director, Hong Kong Innovation Node
Charlie's research interests are focused on medical electronic systems for monitoring and imaging. These systems require state-of-the-art mixed signal integrated circuit and systems with extremely low energy dissipation. He is the co-founder of the Medical Electronic Device Realization Center that is revolutionizing medical diagnostics and treatments by bringing health care directly to the individual and creating enabling technology for future information-driven healthcare systems.
Charlie has acted as a consultant for many top technology companies in the U.S. In 1999 he co-founded SMaL Camera Technologies, which develops digital imaging solutions for a variety of business and consumer markets, including ultra-slim digital still cameras and automotive vision systems. SMaL's Ultra-Pocket digital camera was selected the best new product at the 2001 Consumer Electronics Show and is in the Guiness Book of Records as the World's Thinnest Camera.
Throughout his career at MIT, Charlie has published extensively, winning best paper awards from International Solid-State Circuits Conference, in addition to the Darlington Award from the IEEE Circuits and Systems Society. He and Roger Howe co-authored the widely used textbook Microelectronics: An Integrated Approach.
He was elected Fellow of the IEEE in 1995 for contributions to the development of over-sampled A/D converters, DRAM devices and circuits, and integrated circuits process technology. Charlie has been very visible in professional leadership roles, serving as President of the IEEE Solid-State Circuit Society, as well as General Chair of the IEEE VLSI Circuits Symposium and the International Electron Devices Meeting.
Charlie started his career at Hewlett Packard where developed state-of-the-art silicon integrated circuit image sensors and memories. He is a graduate of Purdue University and holds Master of Science and Ph.D. degrees in Electrical Engineering from the University of California, Berkeley.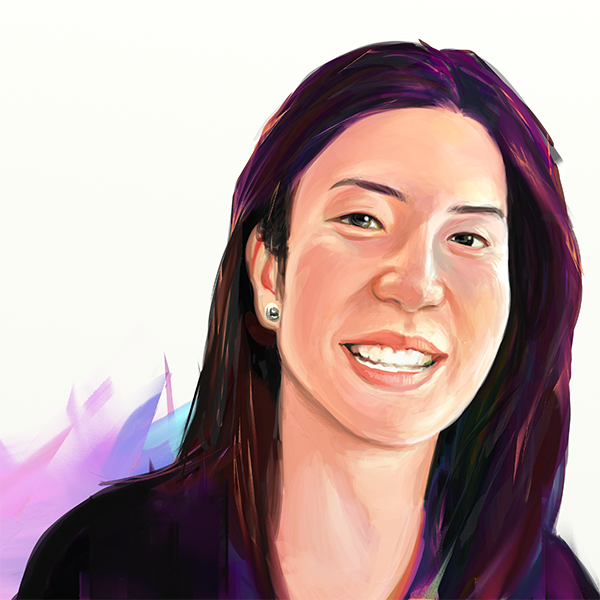 Marina Chan
Strategic Development, MIT Hong Kong Innovation Node
Founder and Director, Alpha Commons

Marina Chan began her career in banking at Merrill Lynch for the Asian equity business before earning her master's degree in education from Harvard University. She has worked with students from K-16 and young professionals across Asia and the US through her experiences in teaching, advising student startups, and leading professional development workshops. With a grant awarded by the Social Innovation and Entrepreneurship Fund, Marina founded Alpha Commons in 2015, an educational program cultivating creativity in children through engagement with technology.
She is a board member of the Hong Kong Red Cross Hospital Schools and is a CFA Charter holder.
Elaine Chen
Curriculum Director and Instructor, MEMSI
Senior Lecturer, Sloan School of Management, MIT
Entrepreneur-in-Residence, Martin Trust Center for MIT Entrepreneurship
Elaine is a startup veteran, product strategy and innovation consultant, and author who has brought numerous hardware and software products to market. As founder and managing director of ConceptSpring, Elaine works with leaders in established businesses to help them set up and run new product innovation initiatives with the speed and agility of a startup. She is the author of the book, Bringing a Hardware Product to Market: Navigating the Wild Ride from Concept to Mass Production.
As the VP of engineering and product management at several startups, including Rethink Robotics, Zeo, Zeemote and SensAble Technologies, Elaine has built, grown, and nurtured several technical organizations from the ground up. She is a co-inventor on 22 patents. Elaine's experience spans multiple industries, including consumer electronics, robotics, industrial automation, IoT, CAD/CAM, retail and supply chain software, and healthcare IT.
Elaine has been working with students at MIT since early 2011.  She is an Entrepreneur-in-Residence and Senior Lecturer at the Martin Trust Center for MIT Entrepreneurship and the MIT Sloan School of Management. She designs, develops, and teaches courses and programs in entrepreneurship and primary market research, coaches students on a one-on-one basis, and works tirelessly to scale up educational support for entrepreneurial students.  She built the Trust Center's First Time Founder Knowledge Base from the ground up. In June 2016, she received the Monosson Prize for Entrepreneurship Mentoring from Sloan in recognition of her contributions to foster entrepreneurship education at MIT.
Elaine is a thought leader and has been featured in Xconomy, TechCrunch,Forbes and Fortune. She serves on the Board of the MIT Enterprise Forum of Cambridge. Her most recent speaking engagements include the MIT-China Innovation & Entrepreneurship Forum, the MIT Global Entrepreneurial Bootcamp in Seoul, and MakerCon Bay Area.
Elaine holds a BS and an MS in Mechanical Engineering from MIT.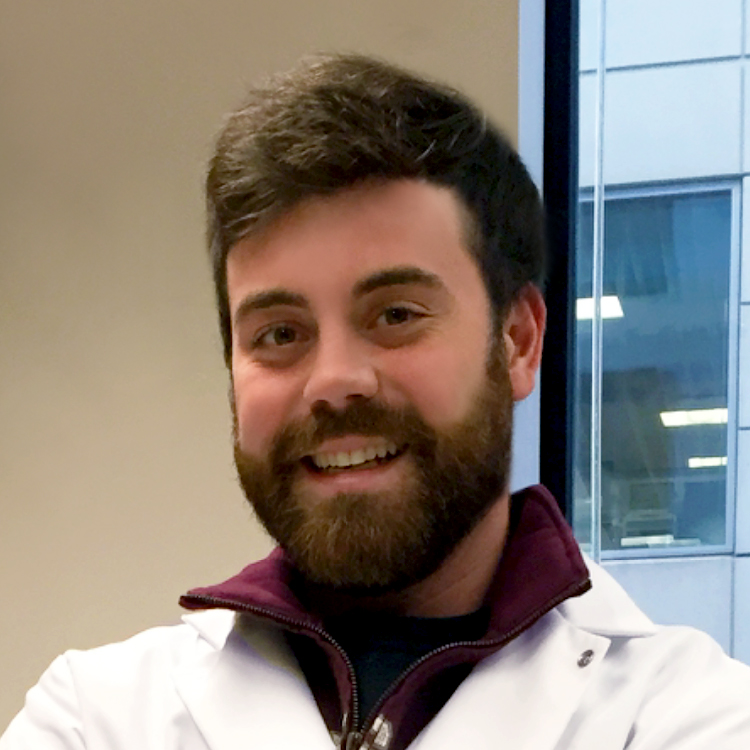 Jake Becraft

Jake Becraft is a fifth year PhD candidate in the Biological Engineering Department at MIT under the advising of Professor Ron Weiss. While his thesis research focuses around synthetic regulation of next generation RNA vaccines, his broader research interests encapsulate synthetic biology and the intersection of hard-tech and biologically engineered health science. In addition to strict scientific research, Jake is also involved in the MIT Biotech Group's Investment Due Diligence team, exploring his interest in startups, venture capital, and venture creation. He is also active in the MIT Science Policy Initiative, serving as a member and coordinator for multiple science advocacy trips to DC. In addition, Jake serves as a Science and Technology advisor to a freshman legislator in the Massachusetts State House and is a consultant for a number of local Tech and BioTech VCs. In his free time, he is an avid snowboarder and loves to attend stand-up comedy and live music shows around Boston.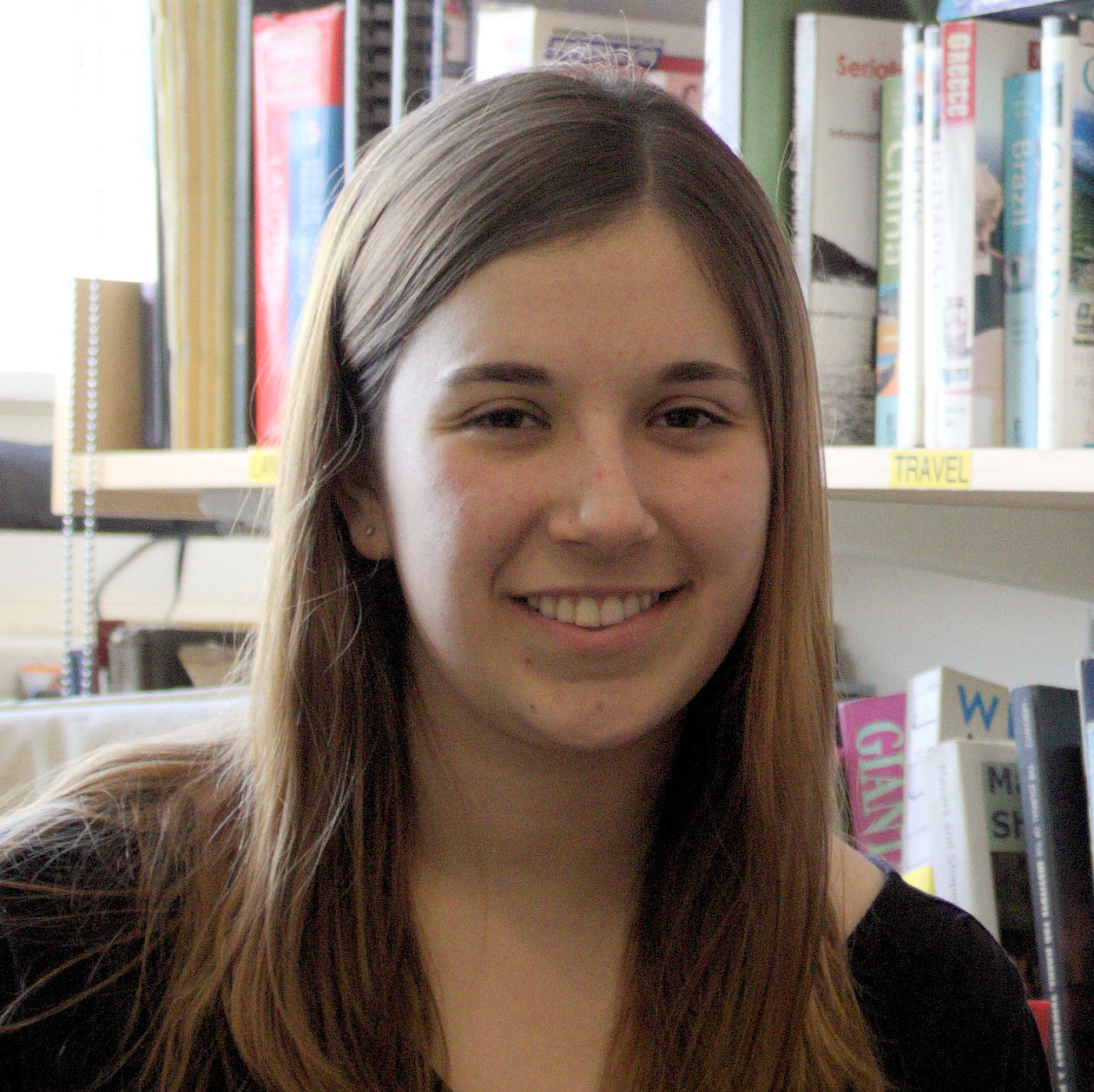 Kate Weishaar

Kate Weishaar is a current senior at MIT in the Department of Architecture. She is a mentor for MakerLodge, Design Editor of Technique, MIT's yearbook and photography club, and a member of the Arts Scholars. Her academic interests are at the intersection of design, making, and education. In her free time, she can be found experimenting with new artistic pursuits, most recently making laser cut jewelry, or cooking and baking with friends.