Brian Yen
Executive Director, MIT Hong Kong Innovation Node
Brian Yen received his BS in Physics from Cornell University in 1986 and his MEng in Electrical Engineering from Cornell in 1989.
A veteran of tech-based startups, Brian's love of technology has taken him from video games to electronic medical records to scientific instruments. He was the co-founder of Any Channel, the developer of the world's first consumer video games with full six degrees of freedom in real-time 3D, which was acquired by Micron Technology. In addition, he worked as VP of product develo­pment at iMedica, a leading electronic medical record supplier, and was a VP of business development at Rock Internet Corp, the new media arm of Rock Records, the largest Chinese record company at the time. He was also a co-founder of Sculpture Network, a low latency video link developer.
Since moving to Hong Kong in 2005, Brian has been a private consultant to US technology firms looking for strategic investment and partnership in China as well as investors requiring in-depth due diligence work done on Chinese technology firms. From 2010-2014 he consulted for Intellectual Ventures developing and acquiring high- value intellectual property with partner research institutions in Hong Kong and Taiwan. Most recently he was the COO of Nano Bio Imaging, a spin out startup of the Hong Kong University of Science and Technology (HKUST) commercializing the super resolution microscopy technology developed at HKUST.
Charlie Sodini
LeBel Professor of Electrical Engineering, Massachusetts Institute of Technology
Faculty Director, Hong Kong Innovation Node
Charlie's research interests are focused on medical electronic systems for monitoring and imaging. These systems require state-of-the-art mixed signal integrated circuit and systems with extremely low energy dissipation. He is the co-founder of the Medical Electronic Device Realization Center that is revolutionizing medical diagnostics and treatments by bringing health care directly to the individual and creating enabling technology for future information-driven healthcare systems.
Charlie has acted as a consultant for many top technology companies in the U.S. In 1999 he co-founded SMaL Camera Technologies, which develops digital imaging solutions for a variety of business and consumer markets, including ultra-slim digital still cameras and automotive vision systems. SMaL's Ultra-Pocket digital camera was selected the best new product at the 2001 Consumer Electronics Show and is in the Guiness Book of Records as the World's Thinnest Camera.
Throughout his career at MIT, Charlie has published extensively, winning best paper awards from International Solid-State Circuits Conference, in addition to the Darlington Award from the IEEE Circuits and Systems Society. He and Roger Howe co-authored the widely used textbook Microelectronics: An Integrated Approach.
He was elected Fellow of the IEEE in 1995 for contributions to the development of over-sampled A/D converters, DRAM devices and circuits, and integrated circuits process technology. Charlie has been very visible in professional leadership roles, serving as President of the IEEE Solid-State Circuit Society, as well as General Chair of the IEEE VLSI Circuits Symposium and the International Electron Devices Meeting.
Charlie started his career at Hewlett Packard where developed state-of-the-art silicon integrated circuit image sensors and memories. He is a graduate of Purdue University and holds Master of Science and Ph.D. degrees in Electrical Engineering from the University of California, Berkeley.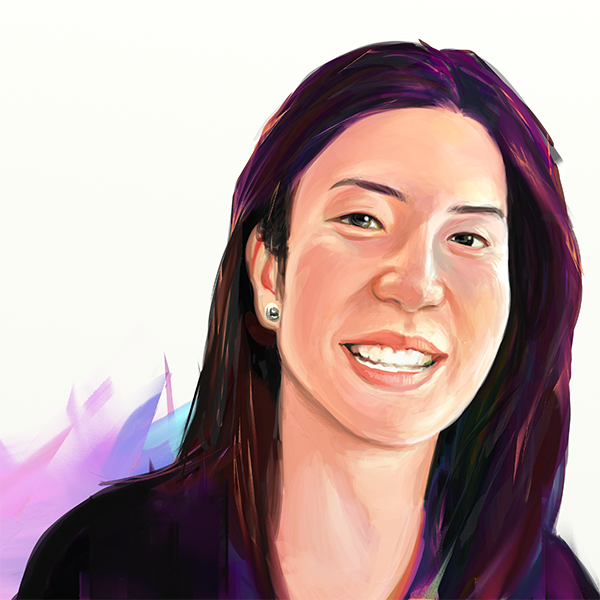 Marina Chan
Director of Strategic Initiatives, MIT Hong Kong Innovation Node

Marina Chan began her career in banking at Merrill Lynch for the Asian equity business before earning her master's degree in education from Harvard University. She has worked with students from K-16 and young professionals across Asia and the US through her experiences in teaching, advising student startups, and leading professional development workshops. With a grant awarded by the Social Innovation and Entrepreneurship Fund, Marina founded Alpha Commons in 2015, an educational program cultivating creativity in children through engagement with technology.
She is a board member of the Hong Kong Red Cross Hospital Schools and is a CFA Charterholder.
Elaine Chen
Curriculum Director and Instructor, MEMSI
Senior Lecturer, Sloan School of Management, MIT
Entrepreneur-in-Residence, Martin Trust Center for MIT Entrepreneurship
Elaine is a startup veteran and corporate innovation and entrepreneurship consultant who has brought numerous hardware and software products to market.  As Founder and Managing Director of ConceptSpring, Elaine works with executives and leaders of entrepreneurial teams in established businesses to help them craft new innovation processes, and to set up and run new ventures with the speed and agility of a startup. Clients span diverse industries, including healthcare IT, industrial automation, robotics, consumer electronics, retail innovation, FinTech and more. She is the author of the book, "Bringing a Hardware Product to Market: Navigating the Wild Ride from Concept to Mass Production".
As the VP of engineering and product management at several startups, including Rethink Robotics, Zeo, Zeemote, and SensAble Technologies, Elaine has built, grown, and nurtured several technical organizations from the ground up. She is a co-inventor on 22 patents to date, and has managed IP portfolio strategies for numerous organizations. Elaine's experience spans multiple industries, including consumer electronics, robotics, industrial automation, IoT, CAD/CAM, retail and supply chain software, and healthcare IT.
Elaine has been working with students at MIT since early 2011.  She has served as an Entrepreneur-in-Residence, Professional Advisor and Senior Lecturer at the Martin Trust Center for MIT Entrepreneurship and the MIT Sloan School of Management. She designs, develops, and teaches courses and programs in entrepreneurship and primary market research, coaches students on a one-on-one basis, and develops systems and processes to scale up the support to entrepreneurial students.  She built the Trust Center's First Time Founder Knowledge Base from the ground up. In June 2016, Elaine received the Monosson Prize for Entrepreneurship Mentoring from the MIT Sloan School of Management in recognition of her contributions to foster entrepreneurship education at MIT.
Elaine is a thought leader and speaker who has been featured in  Xconomy, TechCrunch, Huffington Post, Forbes and Fortune.  She covers topics in entrepreneurship, corporate entrepreneurship, leadership, hardware product development, technology trends and more.  She serves on the Board of the MIT Enterprise Forum of Cambridge, a non-profit organization serving all entrepreneurs in the greater Boston area. Her most recent speaking engagements include a speech on finding and following one's passion at the American Academic for the Advancement of Science (AAAS), a panel discussion on key components that make up a sustainable innovation ecosystem at the Joint School of Nanoscience and Nanotechnology (JSNN) in Greensboro, North Carolina, and a keynote address for the Tourism Innovation Conference 2nd Edition – International Conference in Lisbon, Portugal. She was selected by the American Academy for the Advancement of Science and the Lemelson Foundation to serve as one of eight Invention Ambassadors for 2017-2018 to inspire, inform and influence thought leaders and global community about innovation and invention via speaking engagements.
Elaine holds a BS and an MS in mechanical engineering from MIT.
Elaine Ann
CEO and Chief Innovation Strategist, Kaizor Innovation
Elaine Ann is the Founder and CEO of Kaizor Innovation. She is a veteran of the early dot-com era in the mid 90's having lived and worked in the U.S. for 12 years. She has worked for companies such as Razorfish, Philips Design, Henry Dreyfuss in New York, Silicon Valley and San Francisco and have designed the User Experiences of some of the very early Internet/technology businesses such as Schwab.com, Intuit's Quicken, the first Philips MP3 player and Philips Networked Home etc. in the 90's.
Her current strategic innovation consultancy Kaizor Innovation helps companies strategise, research, and define innovative products and services for the China market as well as training executives and students alike on New Product/Services Innovation and User Experience. Her clients ranges from Multi-nationals, Asian companies, SMEs to Startups: Airbnb, Dropbox, BMW DesignWorksUSA, Motorola, Siemens, Herman Miller, HP, P&G, Hyatt, Cartier, Wellington Fund, SapientNitro, iSentia, Design Continuum, Lunar Design, GoAnimate, OSIM, Changhong, Yongxin, Hang Seng Bank, HK Post Office, Wisers, Darizi, Airgini, Micai etc.
Elaine is also the User Experience Instructor of the Google EYE (Empowering Young Entrepreneurs) Program of Chinese University in Hong Kong in 2014 training up 400 Entrepreneurs on User Experience and Design Innovation. She is currently the Honorary Project Director for the Centre of Entrepreneurship of the Chinese University and is also on the Advisory Committee and taught at two of the major design schools in Hong Kong: the Hong Kong Polytechnic University School of Design and the Hong Kong Design Institute. She was also the Vice Chairman of the Hong Kong Designers Association in 2012-2014 and active member for the past 10 years. She is currently the organiser of IxDAHK Interaction Designers Association of Hong Kong. In year 2014, she setup the WOW-X User Experience Bootcamp to train up both Startups and Designers bridging to Angel Investors: wowx.kaizor.com.
Elaine graduated from Carnegie Mellon University with a BFA in Visual Communication Design and Masters in Interaction Design. She is also an EMBA alumni of the Cheung Kong Business School (Beijing) and Stanford Executive Education Design Thinking Bootcamp's alumni. 
Ken Yeung
CEO and Executive Director, Tom Group
Ken Yeung, aged 51, has been the Chief Executive Officer and an Executive Director of the Company since 26 March 2008. Prior to joining the Company, he was a director and chief executive officer of Horizons Ventures Limited and ChinaCare Investments Holdings Limited respectively, these companies are controlled by Ms. Chau Hoi Shuen and Cranwood Company Limited, the substantial shareholders of the Company within the meaning of Part XV of the Securities and Futures Ordinance. Prior to that, Mr. Yeung worked at Mckinsey & Company, Inc. for over 6 years in Sydney, Melbourne and Hong Kong covering mainly the telecommunications, electronics and e-commerce industry sectors in the area of business strategy, business re-engineering and operational improvements. Mr. Yeung worked for Coca-Cola China Limited as director of Strategy for Coca-Cola Greater China. He also held management positions in business development and sales & marketing at General Electric. He holds a Bachelor of Science degree in Electrical Engineering and a Master of Science degree in Electrical Engineering and Computer Science from Massachusetts Institute of Technology.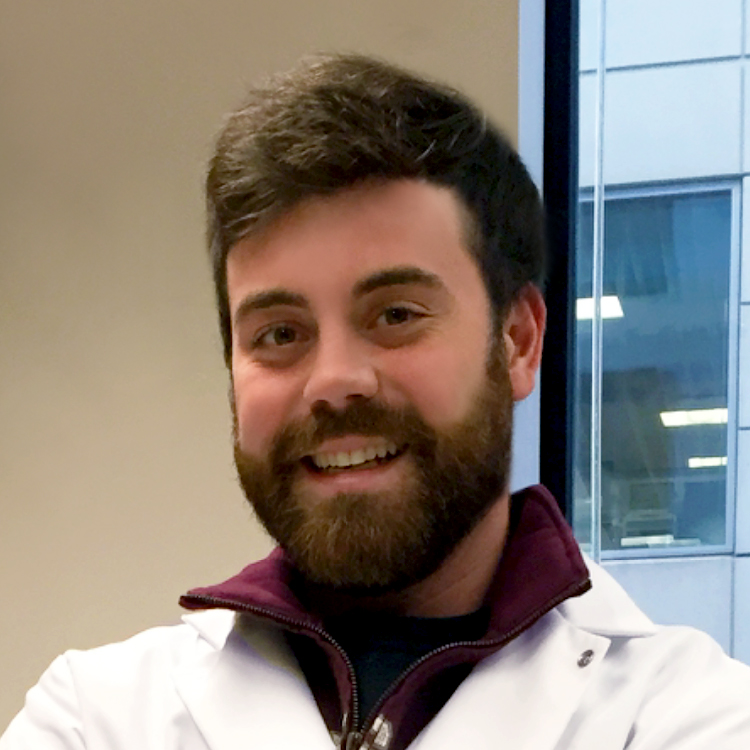 Jake Becraft

Jake Becraft is a fifth year PhD candidate in the Biological Engineering Department at MIT under the advising of Professor Ron Weiss. While his thesis research focuses around synthetic regulation of next generation RNA vaccines, his broader research interests encapsulate synthetic biology and the intersection of hard-tech and biologically engineered health science. In addition to strict scientific research, Jake is also involved in the MIT Biotech Group's Investment Due Diligence team, exploring his interest in startups, venture capital, and venture creation. He is also active in the MIT Science Policy Initiative, serving as a member and coordinator for multiple science advocacy trips to DC. In addition, Jake serves as a Science and Technology advisor to a freshman legislator in the Massachusetts State House and is a consultant for a number of local Tech and BioTech VCs. In his free time, he is an avid snowboarder and loves to attend stand-up comedy and live music shows around Boston. Jake is an alumni of the June 2017 MEMSI session.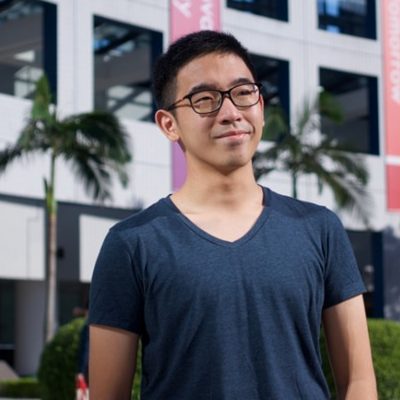 Jeffry Wicaksana

Jeffry Wicaksana is a student entrepreneur majoring in Electrical Engineering with a minor in IT and Math at the Hong Kong University of Science and Technology. Given the chances, he will explore and do new and unusual things as much as possible. Throughout his journey, he has developed a strong passion for robotics and is keen on implementing that knowledge in real life applications. After winning several startup competitions including HK Designathon, attending startup conferences, and working closely with startup founders and incubators, he has gained much insight on how startups work. Jeffry is an alumni of the inaugural January 2017 MEMSI session.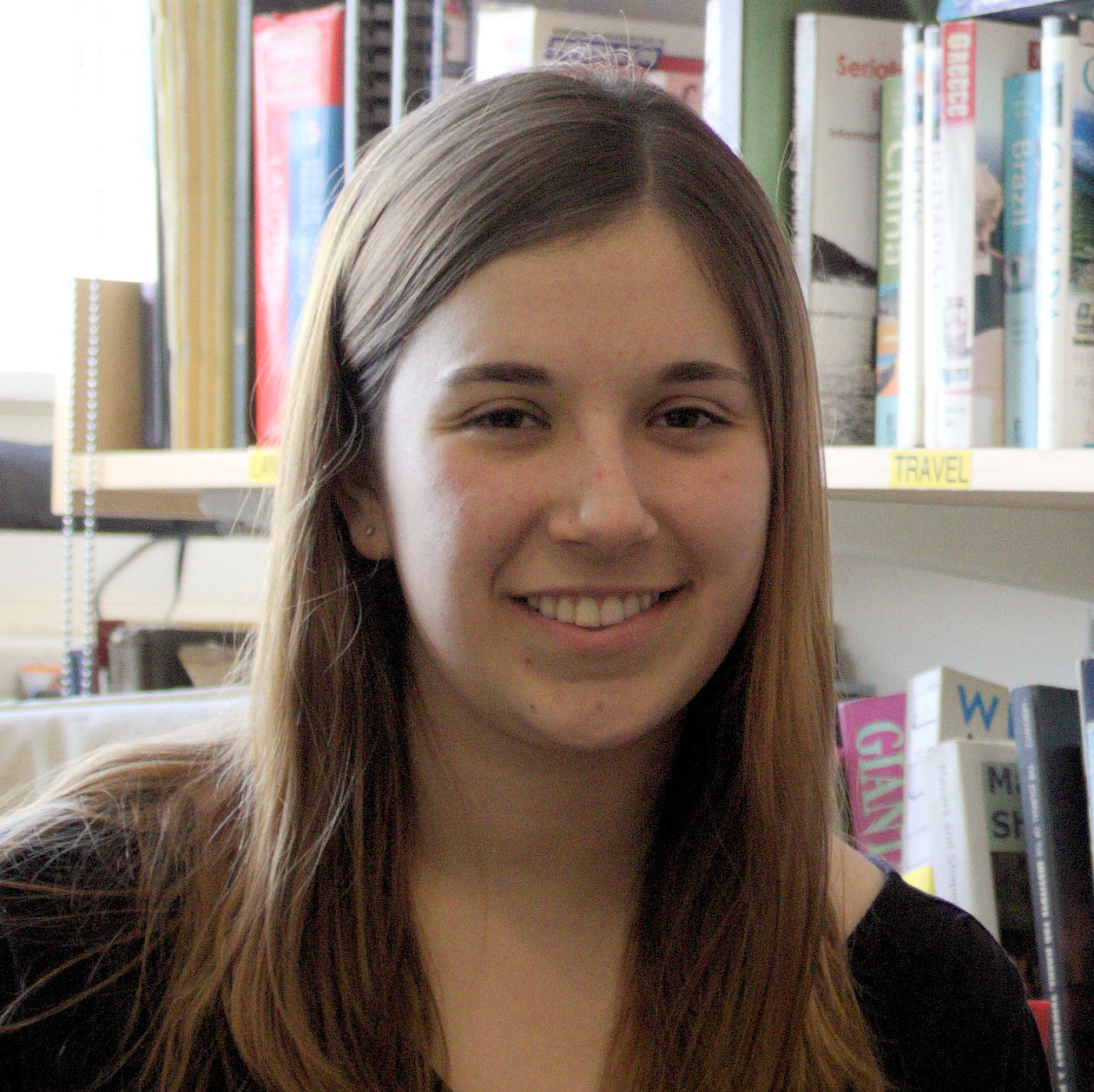 Kate Weishaar

Kate Weishaar is a current senior at MIT in the Department of Architecture. She is a mentor for MakerLodge, Design Editor of Technique, MIT's yearbook and photography club, and a member of the Arts Scholars. Her academic interests are at the intersection of design, making, and education. In her free time, she can be found experimenting with new artistic pursuits, most recently making laser cut jewelry, or cooking and baking with friends. Kate was previously a teaching assistant for the MIT full semester class, "Introduction to Making" and knows all about helping new makers and hackers create amazing prototypes, whatever their experience level might be.