Instructors (June 2018 Session)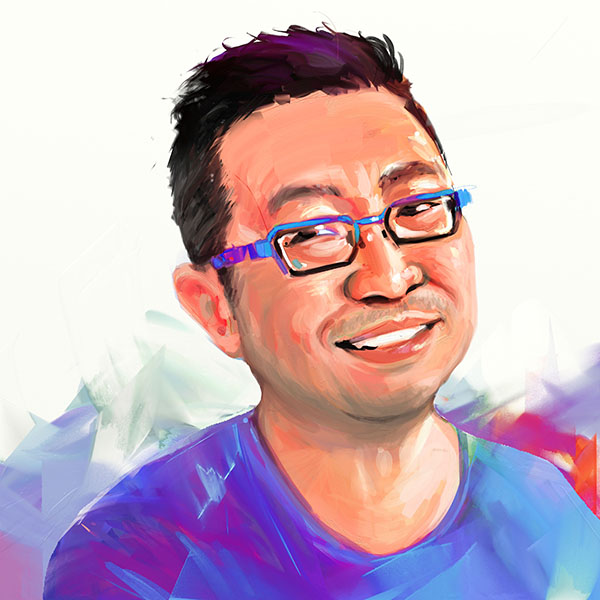 Brian Yen
Executive Director, MIT Hong Kong Innovation Node
Brian Yen received his BS in Physics from Cornell University in 1986 and his MEng in Electrical Engineering from Cornell in 1989.
A veteran of tech-based startups, Brian's love of technology has taken him from video games to electronic medical records to scientific instruments. He was the co-founder of Any Channel, the developer of the world's first consumer video games with full six degrees of freedom in real-time 3D, which was acquired by Micron Technology. In addition, he worked as VP of product develo­pment at iMedica, a leading electronic medical record supplier, and was a VP of business development at Rock Internet Corp, the new media arm of Rock Records, the largest Chinese record company at the time. He was also a co-founder of Sculpture Network, a low latency video link developer.
Since moving to Hong Kong in 2005, Brian has been a private consultant to US technology firms looking for strategic investment and partnership in China as well as investors requiring in-depth due diligence work done on Chinese technology firms. From 2010-2014 he consulted for Intellectual Ventures developing and acquiring high- value intellectual property with partner research institutions in Hong Kong and Taiwan. Most recently he was the COO of Nano Bio Imaging, a spin out startup of the Hong Kong University of Science and Technology (HKUST) commercializing the super resolution microscopy technology developed at HKUST.
Charlie Sodini
LeBel Professor of Electrical Engineering, Massachusetts Institute of Technology
Faculty Director, Hong Kong Innovation Node
Charlie's research interests are focused on medical electronic systems for monitoring and imaging. These systems require state-of-the-art mixed signal integrated circuit and systems with extremely low energy dissipation. He is the co-founder of the Medical Electronic Device Realization Center that is revolutionizing medical diagnostics and treatments by bringing health care directly to the individual and creating enabling technology for future information-driven healthcare systems.
Charlie has acted as a consultant for many top technology companies in the U.S. In 1999 he co-founded SMaL Camera Technologies, which develops digital imaging solutions for a variety of business and consumer markets, including ultra-slim digital still cameras and automotive vision systems. SMaL's Ultra-Pocket digital camera was selected the best new product at the 2001 Consumer Electronics Show and is in the Guiness Book of Records as the World's Thinnest Camera.
Throughout his career at MIT, Charlie has published extensively, winning best paper awards from International Solid-State Circuits Conference, in addition to the Darlington Award from the IEEE Circuits and Systems Society. He and Roger Howe co-authored the widely used textbook Microelectronics: An Integrated Approach.
He was elected Fellow of the IEEE in 1995 for contributions to the development of over-sampled A/D converters, DRAM devices and circuits, and integrated circuits process technology. Charlie has been very visible in professional leadership roles, serving as President of the IEEE Solid-State Circuit Society, as well as General Chair of the IEEE VLSI Circuits Symposium and the International Electron Devices Meeting.
Charlie started his career at Hewlett Packard where developed state-of-the-art silicon integrated circuit image sensors and memories. He is a graduate of Purdue University and holds Master of Science and Ph.D. degrees in Electrical Engineering from the University of California, Berkeley.
Marina Chan
Director of Strategic Initiatives, MIT Hong Kong Innovation Node

Marina Chan began her career in banking at Merrill Lynch for the Asian equity business before earning her master's degree in education from Harvard University. She has worked with students from K-16 and young professionals across Asia and the US through her experiences in teaching, advising student startups, and leading professional development workshops. With a grant awarded by the Social Innovation and Entrepreneurship Fund, Marina founded Alpha Commons in 2015, an educational program cultivating creativity in children through engagement with technology.
She is a board member of the Hong Kong Red Cross Hospital Schools and is a CFA Charterholder.
Elaine Chen
Curriculum Director and Instructor, MEMSI
Senior Lecturer and Entrepreneur-in-Residence, Martin Trust Center for MIT Entrepreneurship
Founder and Managing Director, ConceptSpring
Elaine is a startup veteran and corporate innovation and entrepreneurship consultant who has brought numerous high tech products to market.  She grew up in Hong Kong, and moved to the US to study engineering at MIT – eventually building a career as a technology entrepreneur. She has served at the VP level at 5 startups, including Rethink Robotics, Zeo, Zeemote and SensAble Technologies. She holds 22 patents.
As Founder and Managing Director of ConceptSpring, Elaine works with executives and leaders in established businesses to help them develop entrepreneurial skills, craft new innovation processes, and set up and run new ventures with the speed and agility of a startup. Clients span diverse industries, including healthcare IT, industrial automation, robotics, consumer electronics, retail innovation, FinTech and more. She is the author of the book, "Bringing a Hardware Product to Market: Navigating the Wild Ride from Concept to Mass Production".
Elaine has been working with students at MIT since early 2011.  She is a Senior Lecturer and Entrepreneur-in-Residence at the Martin Trust Center for MIT Entrepreneurship. She designs, develops, and teaches courses and programs in entrepreneurship and corporate entrepreneurship, coaches students on a one-on-one basis, and develops systems and processes to scale up the support to entrepreneurial students.  She built the Trust Center's First Time Founder Knowledge Base from the ground up. She also serves on the Board of the MIT Enterprise Forum of Cambridge. In June 2016, Elaine received the Monosson Prize for Entrepreneurship Mentoring from MIT. In 2017, she was selected by the American Academy for the Advancement of Science and the Lemelson Foundation to serve as one of eight Invention Ambassadors for 2017-2018.
Elaine is a thought leader, author and keynote speaker who has been featured in  Xconomy, TechCrunch, Huffington Post, Forbes and Fortune.  She covers topics spanning innovation, entrepreneurship, corporate entrepreneurship, technology trends and more. Her most recent speaking engagements include speaking about innovation at a conference on Public-Private Partnership hosted by the United Nations in Geneva, Switzerland; delivering a keynote address for an Employment Conference at MIT; and delivering a keynote address for an International Tourism Innovation Conference in Portugal. She has extensive international experience, particularly in the Asia-Pacific area.
Elaine holds a BS and an MS in mechanical engineering from MIT.
Teaching Assistants (June 2018 Session)
Shawn (Xiang) Zhang
MIT, PhD in Mechanical Engineering
Shawn is a current PhD candidate in Mechanical Engineering at MIT and he works on medical device research with Dr. Brian Anthony. He completed his Masters and Bachelors in Mechanical Engineering from MIT and the University of Maryland-College Park, respectively. Shawn has competed in the SpaceX Hyperloop competition with the MIT Hyperloop and is currently an active mentor and VP at the MIT MakerWorkshop. He is broadly interested in machine design, medical devices, and robotics.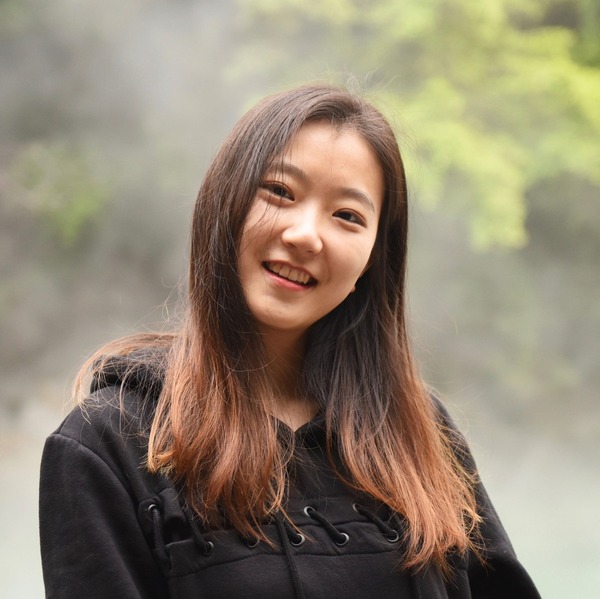 Sauce (Xiaoge) Wan
Hong Kong Polytechnic University, Computing & Management, 2018
Co-Founder, MineCos
Sauce is a pro-active computer scientist who is pursuing an entrepreneurial dream on the ICT field. She is the co-founder of MineCos, a company that recommends cosmetics to people based on their different skin types using text mining. She was also the winner of Cyberport's FinTech competition last year. To broaden her horizons and enhance her global exposure, Sauce joined Clinton Global Initiative University conference, as well as a two-month Culture exchange in Brazil. Her passions lie in creating new things using her programming skills, that would potentially benefit society for the better.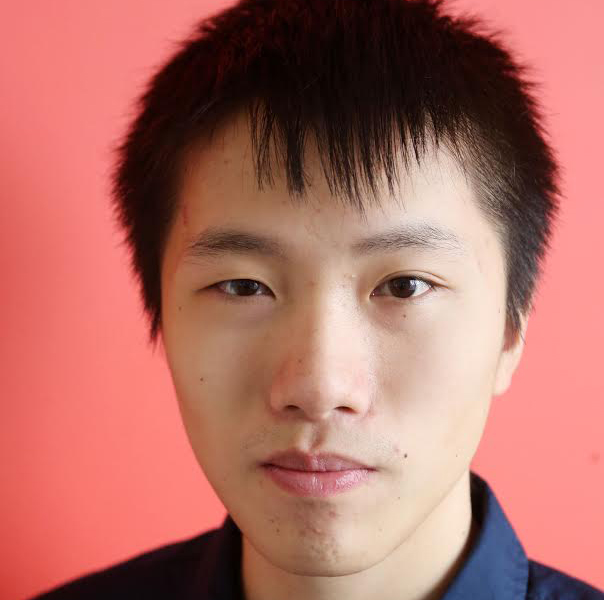 Wei-Xun He
MIT, Bachelor of Science in Mechanical Engineering, 2018
Wei Xun is a senior at MIT studying Mechanical Engineering, Design, and Entrepreneurship. His academic and industry experiences contributed to his fascination with the process of bringing ideas to the market. His dream is to develop products that disrupt the conventional world for the better. During his free time, Wei-Xun enjoys working with his hands and crafting new material, biking throughout the city, trying new foods, playing basketball, or pensively wondering about the world.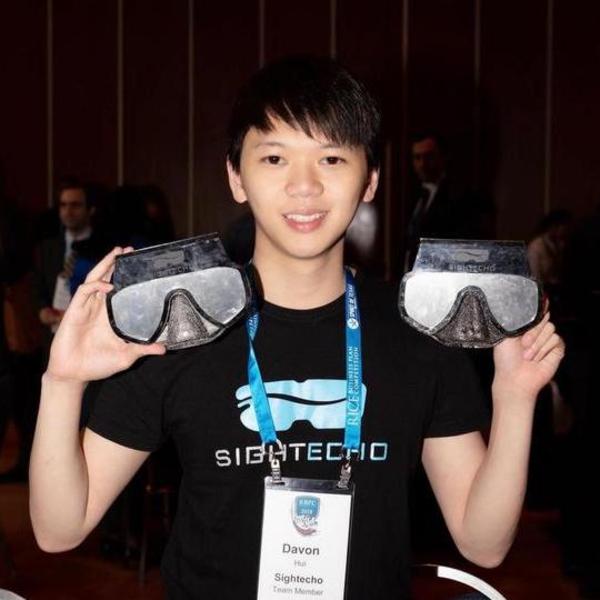 Davon (Tsun Kit) Hui
Hong Kong Polytechnic University, Industrial & System Engineering and Marketing, 2018
Co-Founder of the first student-run clinic in Hong Kong
Davon aspires to become an influential entrepreneur who co-founded the first student-run clinic in Hong Kong. He is currently in his final year at the Hong Kong Polytechnic University, where he is focusing on a double major in Industrial and System Engineering and Marketing. His versatile background equipped him with technical skills in both programming and product design, in addition to other business skills such as marketing and pitching.