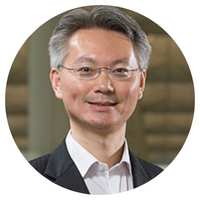 Chris Au Young
General Manager, Data Analytics & General Manager, Smart Airport
Airport Authority Hong Kong
Mr Au Young is the General Manager of Airport Authority Hong Kong driving smart airport development for HKIA. He is a former Board Member of the Zhuhai Airport Management Company, a member of the Expert Review Panel in Logistics & Supply Chain MultiTech R&D Centre of HK and a representative of HKIA in the Airport Council International World IT Standing Committee.
He has over 25 years of experience in the aviation business, technology and consulting sectors. He leads a number of innovation and digital initiatives to shape the future travel experience and achieve operational excellence at HKIA. Two of the innovative projects where he has been involved are the "HKG My Flight" mobile app and MyTAG, which have received several awards in recent years.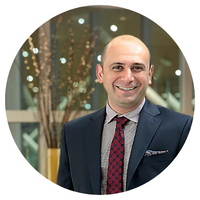 Bora Isbulan

Deputy CEO, Plaza Premium Group
Bora Isbulan, joined the Plaza Premium Group in 2020, and has been instrumental in steering PPG's global expansion, which targets to expand from over 180 lounges to over 500 lounges by 2024/25 through growing both the Plaza Premium Lounge venues and through affiliate lounge networks. As Plaza Premium Group's Deputy CEO, Isbulan oversees PPG's global growth and revenue generation, and leads the Business Development, Commercial, and Marketing divisions.  He is also responsible for creating a wider global network built via strategic consolidation and alliances with industry players, positioning PPG within the top 100 busiest airports worldwide.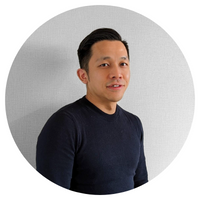 Sai Lam
Manager, Digital Experience & Innovation, Hong Kong Express
Sai, Manager, Digital Experience & Innovation at HK Express. He oversees the whole customer experience for HK Express across all digital channels, including the company's website, mobile apps, and WeChat mini app. 
He has over 12+ years of digital product development and project management experience. Before joining HK Express, Sai served as the digital product manager for Decathlon subsidiary brand Appysport. He has also worked in digital agencies, where he delivered user-centered digital solutions for numerous clients.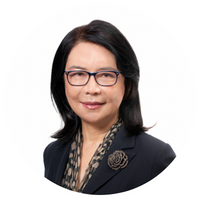 Vivian Cheung
Chief Operating Officer, Airport Authority Hong Kong
Vivian was appointed Chief Operating Officer in December 2022. She worked for the General Electric Company and a high-tech start-up in Silicon Valley for many years before joining Airport Authority Hong Kong (AAHK) in 1992. With almost 30 years of experience in airport management, she has held a number of senior management positions at AAHK. Vivian is a Director of the Hong Kong-Zhuhai Airport Management Company Limited and Vice Chairman of the Shanghai Hong Kong Airport Management Co., Ltd. Active in community service, she is a Member of the Town Planning Board and the Hong Kong Trade Development Council's Infrastructure Development Advisory Committee. Vivian holds a Master of Business Administration from Southern Illinois University and a Bachelor of Computer Science from The State University of New York. She is an alumnus of Stanford University's Executive Programme.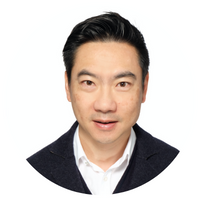 Lewis Chan
Co-founder, Creasian Industrial
Advisory Board Chairman, MIT Hong Kong Innovation Node
Lewis co-founded three businesses that currently comprise the Creasian group of companies.  Crealand is an industrial coating service provider catering to the needs of global brands in watches, jewelry and consumer electronics. Createch is an eyewear manufacturer that focuses on automated production processes in small batch sizes. Xsight is an e-commerce platform connecting manufacturers in China to the global e-commerce ecology. Its China subsidiary, UX168, was awarded Cross-Border Platform of the Year of Shenzhen in 2014, and Cross-Border Platform of the Year of Guang Dong in 2015. Lewis serves on the Asia Executive Committee of the MIT Sloan School of Management and is the Advisory Board Chairman of the  MIT Hong Kong Innovation Node.
Lewis holds a BSc in Electrical Engineering and a BSc in Computer Science from MIT, as well as an MBA from Harvard Business School. Lewis also worked as a consultant at McKinsey & Company.