Rita Chao
General Manager, Qianhai, Hong Kong X-Tech Startup Platform
Rita is doing early-stage investment and incubation projects in Qianhai, Shenzhen. Her focus area is on artificial intelligence, robotics, and smart systems. Rita is a serial entrepreneur with also years of experience in multinational companies. From 2016 to 2017, she served as the COO of Emotibot, a renown emotional AI startup with over $150 million valuation and $60 million funding. At Emotibot, she led the team to build the dialogue platform and AI chatbots from scratch, and successfully land in large projects with financial institutions and technology firms. Before Emotibot, Rita was the Deputy General Manager of the Internet Division at TCL multimedia, a HK listed leading company. Rita is also an industry expert and consultant of CSDN and other companies.
Benny Drescher
Head of Invention Center Hong Kong | Powered by Fraunhofer IPT
Dr. Benny Drescher has more than 8 years of experience in developing mechatronic products in the robotics, machinery, production and automotive industry. His interests lie in Sensor Integration/Fusion, Internet-of-Things, Cyber-Physical Systems, UAVs and Data Analytics/ Artificial Intelligence. His work resulted in more than 15 scientific publications and major contributions to two patents.
Since 2016, he is Co-Founder and Managing Director of Dronefence GmbH, a security and safety company with patent-pending technology for Unmanned Aerial Vehicles (UAVs). Since 2015, Dr. Benny Drescher is Co-Founder and Managing Director of Technovation GmbH, a sensor and data analytics engineering firm for the manufacturing industry. From 2012 to 2015, he conducted engineering and research projects with industrial clients, initiated and led the group of Mechatronic Product Development at Fraunhofer IWU (Augsburg) and Technical University of Munich.
He studied electrical engineering at Technical University of Munich and Massachusetts Institute of Technology. He holds a B.Sc., M.Sc. and Ph.D. (Dr.-Ing.) in electrical/mechanical engineering. He has been a scholar of HNI, CDTM, PPP and Prof. Erich-Mueller Stiftung.
Agnes Ho
Agnes Ho graduated from MIT Sloan School of Management with an MBA in 1995. She has been a veteran securities analyst at several major brokerages, covering Asian telecom & media stock, and, later on, Asian high yield fixed income securities on multiple industry sectors. Thereafter, she joined an Asian events- driven hedged fund managing its Asian credit portfolio. She has acquired extensive understanding about the operationflows & dynamics within various industry sectors across Asia.As well, she has bridged investors' knowledge gap in these newly-established issuers of securities in the emerging markets.
Since graduating, Agnes has been an active alumnus at the MIT Club of Hong Kong and has received the MIT Harold E Lobdell Distinguished Service Award in 2017.  Currently, she serves as the Advisor to the MIT Club of Hong Kong. Agnes is passionate about mentoring.  She has served as an Educational Counsellor for two decades and now serves as the Educational Counsellor Vice Chair for Hong Kong.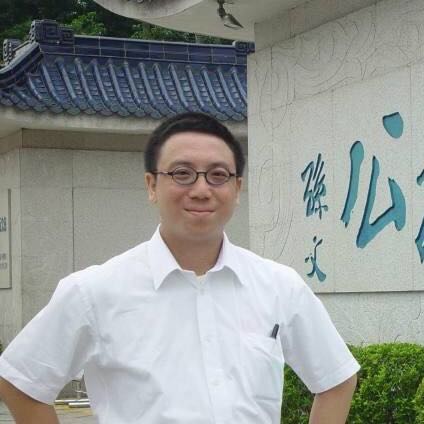 Eddie Hui
Director and Chief Architect of Consulting Services Smart City, DC Holdings
Eddie Hui embarked on a lifelong quest to better the society and environment in 1993. After many many moons, books and algorithms, his Smart Cities and ICT consulting and architecting spree took him to many exciting locations around the world. As the Chief Architect of iconic projects like World Expo 2010 Shanghai, Cisco Greater China Headquarters, Cisco IoE Innovation Centre and Experience Centres, Eddie continues to make technologies relevant and easy to use for all.
Sloan Kulper
CEO, Lifespans
Sloan Kulper is a medical device designer and entrepreneur. As CEO and co-founder (with fellow alum Erica Ueda Boles and others) of Lifespans, Ltd, he is focused on improving the quality of life of patients with osteoporosis, a bone disease that generally affects the elderly, through the creation of new implant technology. Sloan studied design at MIT (Course IV, BS `03) and RISD (Master of Industrial Design `06), and has led technology development in several socially-oriented startups in Hong Kong, China, and Bangladesh. He is also a final-year PhD student (Medicine) in the HKU Department of Orthopaedics & Traumatology.
Sean Kwok
Senior Architect / Director of Design, Arthur C.S. Kwok Architects & Associates, Ltd.
Since graduating from MIT ('97 BS & '01 MArch), Sean honed his craft practicing as an architect in the U.S., Hong Kong, and China. He has designed in a wide range of scales- from building components to urban developments, as well as different types, such as art installations, building interiors, luxury houses, schools, hotels, and a convention center.
As an architect, Sean is trained to analyze problems logically, technically, critically, culturally, and creatively; to think in 5 dimensions – x, y, z, time and cost; to effectively communicates ideas verbally, literally, graphically and physically; and eventually discover innovative solutions to highly complex problems that are elegant, efficient, functional, user-centric and beautiful. He believes that Architecture's holistic non-linear design approach can have great relevance and broad application in other disciplines in today's complex world.
Marcus Leung-Shea
Co-Founder and COO, Origami Labs
Marcus is the Co-Founder and COO of Origami Labs, an IOT/Wearables company headquartered in Hong Kong. He's responsible for executing company vision through talent acquisition, financial planning, IP strategy, production and logistics.
Previously he served as a Director at CEB, an NYSE-listed research and management consulting firm in the U.S. where he managed a global team that advised Fortune 1000 companies on wealth management, back office operations, and marketing best practices. In 2012 he returned to Hong Kong to head up his family's specialty chemical distribution company with operations in Hong Kong and China.
He's actively involved in the startup community in Hong Kong and serves on the executive committee of the HKUST MBA Alumni Association. He has a B.A. from Johns Hopkins University in International Public Health, an M.S. from George Mason University in Healthcare Management, and his MBA from HKUST.
Matthew Lo
Head of Research and Business Strategy, Tink Labs
Matthew Lo is Head of Research and Business Strategy for Tink Labs, one of Hong Kong's largest tech start-ups.  Previously, he was Executive Director at HNA Group (International) Company Limited, focused on outbound investments in the technology and tourism space. Matthew also co-founded a food and beverage start-up, Fast Gourmet Group, in Shanghai and worked in private equity at Metalmark Capital and in investment banking at Credit Suisse. He received his BS in Electrical Engineering from the University of Pennsylvania, an MBA from Tsinghua University and an MS in Management from MIT Sloan.
Serena Pau
Founder, Groking Lab
Serena Pau founded Groking Lab to harness her great passion in designing products that truly improve the way people live. She believes that making small changes in people's lives creates large impact. Ozmo is the first project launched by Groking Lab. Its mission is to inspire busy individuals to be aware of how important it is to their health and well-being to stay hydrated. Serena manages Groking Lab from Hong Kong in order to nurture the startup; she believes that staying close to the maker is important to the ultimate realization of the product.
Before Groking Lab, Serena managed an industrial design studio in Hong Kong where she was the as Director in Product Marketing Department as part of her family business that manages over 30,000SKU of product shipments and development a year as an engineer house. Her passion in making great products that truly resonate in the market has led her team in winning an IF Design award and managing multiple launches in the US market.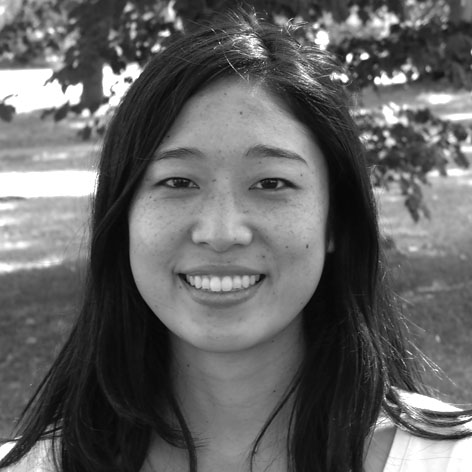 Erica Ueda
CTO, Lifespans
Erica Ueda is a biomedical engineer and CTO of Lifespans, a Hong Kong-based medical device startup focused on orthopedic devices for the elderly. She works with surgeons at the HKU Department of Orthopaedics and Traumatology to design, develop, and bring to market new medical devices. She obtained a B.S. from UCLA and M.S. from MIT in Mechanical Engineering. She worked at the MGH Center for Systems Biology in Boston before obtaining her PhD from KIT (Germany) in Chemistry and Biosciences.