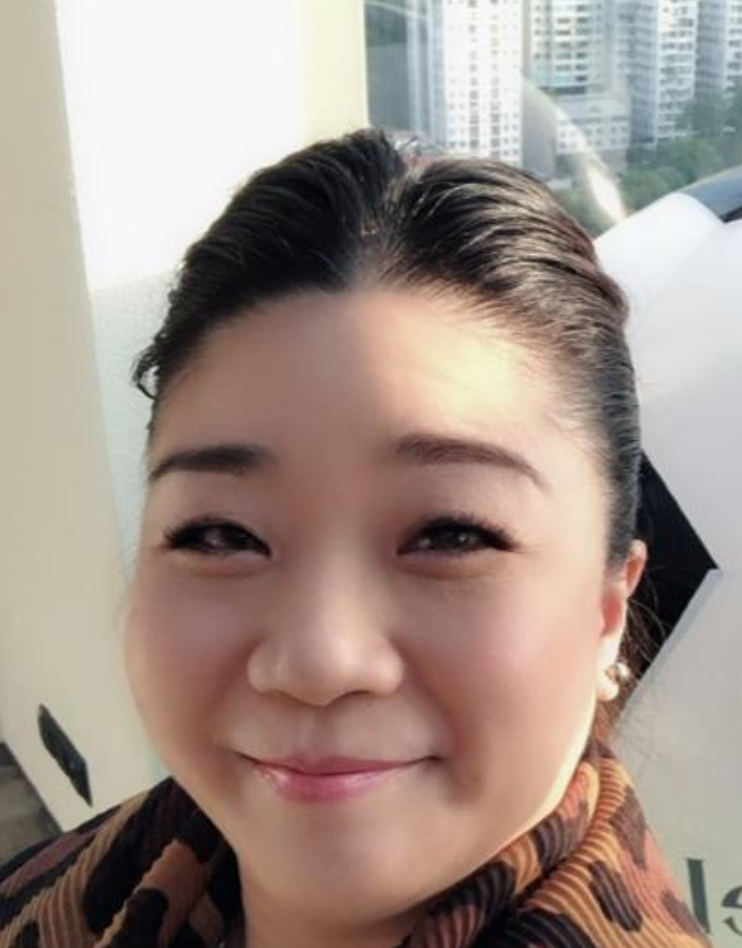 Valentina Chiu
Executive Assistant Manager – Room, L'hotel élan
Valentina (Tina) is an energetic, passionate and service-driven hotelier with over 19 years of experience, Tina currently holds the position of Executive Assistant Manager – Rooms at L'hotel élan. She manages the Rooms section including Front Office, Housekeeping, Engineering and Security Departments and ensures smooth day-to-day operations.
Tina is devoted to delivering topnotch service and maintaining excellent relationships with guests. When not in office, Tina enjoys spending time with her three dogs, running around in the countryside or goes for a swim in the lake.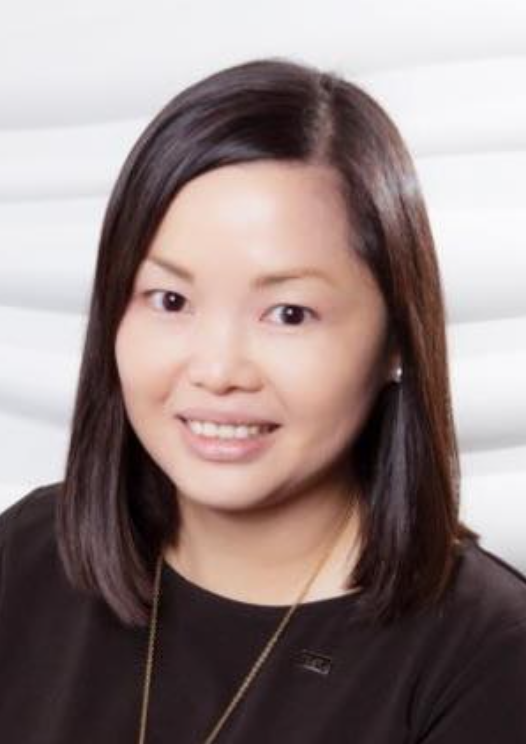 Cissy Choi
Director of Sales & Marketing, L'hotel Group
Cissy currently works as the Director of Sales & Marketing in L'hotel Group where she oversees the Sales and Marketing department of L'hotel Island South, L'hotel élan, Lodgewood by L'hotel Mongkok and Lodgewood by L'hotel Wanchai.
Cissy has been in the hospitality industry for over 18 years with solid experience in Sales & Marketing field. Before joining the L'hotel Group, Cissy has worked for various international hotels including Marriott International and Mandarin Oriental Hong Kong.
During her leisure time, Cissy likes taking part in charity events with her children as she strongly believes in the importance of giving back to the community.
Benny Drescher
Head of Invention Center Hong Kong | Powered by Fraunhofer IPT
Dr. Benny Drescher has more than 8 years of experience in developing mechatronic products in the robotics, machinery, production and automotive industry. His interests lie in Sensor Integration/Fusion, Internet-of-Things, Cyber-Physical Systems, UAVs and Data Analytics/ Artificial Intelligence. His work resulted in more than 15 scientific publications and major contributions to two patents.
Since 2016, he is Co-Founder and Managing Director of Dronefence GmbH, a security and safety company with patent-pending technology for Unmanned Aerial Vehicles (UAVs). Since 2015, Dr. Benny Drescher is Co-Founder and Managing Director of Technovation GmbH, a sensor and data analytics engineering firm for the manufacturing industry. From 2012 to 2015, he conducted engineering and research projects with industrial clients, initiated and led the group of Mechatronic Product Development at Fraunhofer IWU (Augsburg) and Technical University of Munich.
He studied electrical engineering at Technical University of Munich and Massachusetts Institute of Technology. He holds a B.Sc., M.Sc. and Ph.D. (Dr.-Ing.) in electrical/mechanical engineering. He has been a scholar of HNI, CDTM, PPP and Prof. Erich-Mueller Stiftung.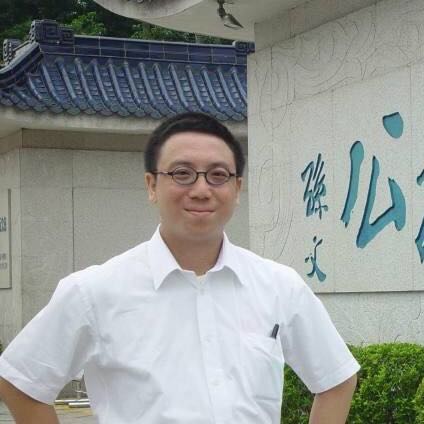 Eddie Hui
MIT Hong Kong Innovation Node Technologist-in-Residence; Lenovo Digital Innovations Lead
Eddie Hui embarked on a lifelong quest to better the society and environment in 1993. After many many moons, books and algorithms, his Smart Cities and ICT consulting and architecting spree took him to many exciting locations around the world. As the Chief Architect of iconic projects like World Expo 2010 Shanghai, Cisco Greater China Headquarters, Cisco IoE Innovation Centre and Experience Centres, Eddie continues to make technologies relevant and easy to use for all.
Sloan Kulper
CEO, Lifespans
Sloan Kulper is a medical device designer and entrepreneur. As CEO and co-founder (with fellow alum Erica Ueda Boles and others) of Lifespans, Ltd, he is focused on improving the quality of life of patients with osteoporosis, a bone disease that generally affects the elderly, through the creation of new implant technology. Sloan studied design at MIT (Course IV, BS `03) and RISD (Master of Industrial Design `06), and has led technology development in several socially-oriented startups in Hong Kong, China, and Bangladesh. He is also a final-year PhD student (Medicine) in the HKU Department of Orthopaedics & Traumatology.
Sean Kwok
Senior Architect / Director of Design, Arthur C.S. Kwok Architects & Associates, Ltd.
Since graduating from MIT ('97 BS & '01 MArch), Sean honed his craft practicing as an architect in the U.S., Hong Kong, and China. He has designed in a wide range of scales- from building components to urban developments, as well as different types, such as art installations, building interiors, luxury houses, schools, hotels, and a convention center.
As an architect, Sean is trained to analyze problems logically, technically, critically, culturally, and creatively; to think in 5 dimensions – x, y, z, time and cost; to effectively communicates ideas verbally, literally, graphically and physically; and eventually discover innovative solutions to highly complex problems that are elegant, efficient, functional, user-centric and beautiful. He believes that Architecture's holistic non-linear design approach can have great relevance and broad application in other disciplines in today's complex world.
Eugene Lee
Vice President, TAL Apparel Limited
Eugene is the Vice President of Made-to-Measure Apparel at TAL, with a goal to drive the shift of the apparel industry over to mass customization and on-demand manufacturing. He has worked at TAL for 15 years, including 6 years managing their factory operations in China and Vietnam. Before TAL, Eugene was a strategy consultant serving high-tech start-up companies in Boston. He received his Bachelor's and Master's degrees in Mechanical Engineering from MIT in 1999, and earned his MBA from UVA's Darden School of Business in 2004. Fun fact: Eugene finished the Boston Marathon after having only ever run 1 mile at most in his life.
Rosalia Leung
Lecturer, Department of Architecture, University of Hong Kong
Rosalia Leung is a lecturer in the Department of Architecture at the University of Hong Kong.
Receiving her architectural education and professional training in Hong Kong and in France, her research and teaching primarily focus on urban-rural development and community participatory design. She has been involving in community projects with various NGOs, in which she investigates the role of rural in the contemporary urban context of Hong Kong.
She has conducted community building workshops in the New Territories and design studios which have researched on the balance between urban and rural development.
Marcus Leung-Shea
Co-Founder and COO, Origami Labs
Marcus is the Co-Founder and COO of Origami Labs, an IOT/Wearables company headquartered in Hong Kong. He's responsible for executing company vision through talent acquisition, financial planning, IP strategy, production and logistics.
Previously he served as a Director at CEB, an NYSE-listed research and management consulting firm in the U.S. where he managed a global team that advised Fortune 1000 companies on wealth management, back office operations, and marketing best practices. In 2012 he returned to Hong Kong to head up his family's specialty chemical distribution company with operations in Hong Kong and China.
He's actively involved in the startup community in Hong Kong and serves on the executive committee of the HKUST MBA Alumni Association. He has a B.A. from Johns Hopkins University in International Public Health, an M.S. from George Mason University in Healthcare Management, and his MBA from HKUST.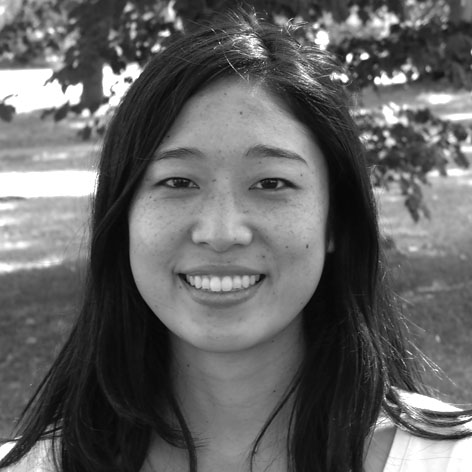 Erica Ueda
CTO, Lifespans
Erica Ueda is a biomedical engineer and CTO of Lifespans, a Hong Kong-based medical device startup focused on orthopedic devices for the elderly. She works with surgeons at the HKU Department of Orthopaedics and Traumatology to design, develop, and bring to market new medical devices. She obtained a B.S. from UCLA and M.S. from MIT in Mechanical Engineering. She worked at the MGH Center for Systems Biology in Boston before obtaining her PhD from KIT (Germany) in Chemistry and Biosciences.