Brian Yen
Executive Director, MIT Hong Kong Innovation Node
Brian Yen received his BS in Physics from Cornell University in 1986 and his MEng in Electrical Engineering from Cornell in 1989.
A veteran of tech-based startups, Brian's love of technology has taken him from video games to electronic medical records to scientific instruments. He was the co-founder of Any Channel, the developer of the world's first consumer video games with full six degrees of freedom in real-time 3D, which was acquired by Micron Technology. In addition, he worked as VP of product develo­pment at iMedica, a leading electronic medical record supplier, and was a VP of business development at Rock Internet Corp, the new media arm of Rock Records, the largest Chinese record company at the time. He was also a co-founder of Sculpture Network, a low latency video link developer.
Since moving to Hong Kong in 2005, Brian has been a private consultant to US technology firms looking for strategic investment and partnership in China as well as investors requiring in-depth due diligence work done on Chinese technology firms. From 2010-2014 he consulted for Intellectual Ventures developing and acquiring high- value intellectual property with partner research institutions in Hong Kong and Taiwan. Most recently he was the COO of Nano Bio Imaging, a spin out startup of the Hong Kong University of Science and Technology (HKUST) commercializing the super resolution microscopy technology developed at HKUST.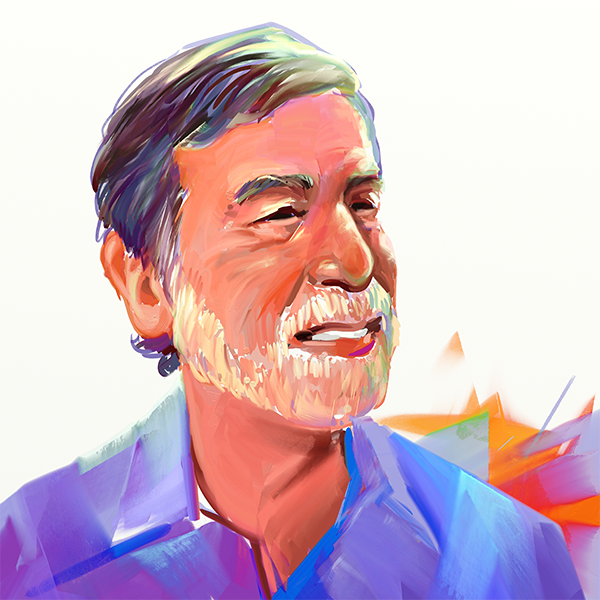 Charlie Sodini
LeBel Professor of Electrical Engineering, Massachusetts Institute of Technology
Faculty Director, Hong Kong Innovation Node
Charlie's research interests are focused on medical electronic systems for monitoring and imaging. These systems require state-of-the-art mixed signal integrated circuit and systems with extremely low energy dissipation. He is the co-founder of the Medical Electronic Device Realization Center that is revolutionizing medical diagnostics and treatments by bringing health care directly to the individual and creating enabling technology for future information-driven healthcare systems.
Charlie has acted as a consultant for many top technology companies in the U.S. In 1999 he co-founded SMaL Camera Technologies, which develops digital imaging solutions for a variety of business and consumer markets, including ultra-slim digital still cameras and automotive vision systems. SMaL's Ultra-Pocket digital camera was selected the best new product at the 2001 Consumer Electronics Show and is in the Guiness Book of Records as the World's Thinnest Camera.
Throughout his career at MIT, Charlie has published extensively, winning best paper awards from International Solid-State Circuits Conference, in addition to the Darlington Award from the IEEE Circuits and Systems Society. He and Roger Howe co-authored the widely used textbook Microelectronics: An Integrated Approach.
He was elected Fellow of the IEEE in 1995 for contributions to the development of over-sampled A/D converters, DRAM devices and circuits, and integrated circuits process technology. Charlie has been very visible in professional leadership roles, serving as President of the IEEE Solid-State Circuit Society, as well as General Chair of the IEEE VLSI Circuits Symposium and the International Electron Devices Meeting.
Charlie started his career at Hewlett Packard where developed state-of-the-art silicon integrated circuit image sensors and memories. He is a graduate of Purdue University and holds Master of Science and Ph.D. degrees in Electrical Engineering from the University of California, Berkeley.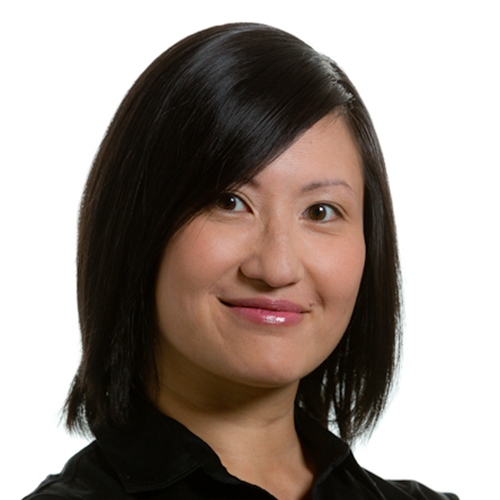 Elaine Chen
Curriculum Director and Instructor, MEMSI
Senior Lecturer, Sloan School of Management, MIT
Entrepreneur-in-Residence, Martin Trust Center for MIT Entrepreneurship
Elaine is a startup veteran, product strategy and innovation consultant, and author who has brought numerous hardware and software products to market. As founder and managing director of ConceptSpring, Elaine works with leaders in established businesses to help them set up and run new product innovation initiatives with the speed and agility of a startup. She is the author of the book, Bringing a Hardware Product to Market: Navigating the Wild Ride from Concept to Mass Production.
As the VP of engineering and product management at several startups, including Rethink Robotics, Zeo, Zeemote and SensAble Technologies, Elaine has built, grown, and nurtured several technical organizations from the ground up. She is a co-inventor on 22 patents. Elaine's experience spans multiple industries, including consumer electronics, robotics, industrial automation, IoT, CAD/CAM, retail and supply chain software, and healthcare IT.
Elaine has been working with students at MIT since early 2011.  She is an Entrepreneur-in-Residence and Senior Lecturer at the Martin Trust Center for MIT Entrepreneurship and the MIT Sloan School of Management. She designs, develops, and teaches courses and programs in entrepreneurship and primary market research, coaches students on a one-on-one basis, and works tirelessly to scale up educational support for entrepreneurial students.  She built the Trust Center's First Time Founder Knowledge Base from the ground up. In June 2016, she received the Monosson Prize for Entrepreneurship Mentoring from Sloan in recognition of her contributions to foster entrepreneurship education at MIT.
Elaine is a thought leader and has been featured in Xconomy, TechCrunch,Forbes and Fortune. She serves on the Board of the MIT Enterprise Forum of Cambridge. Her most recent speaking engagements include the MIT-China Innovation & Entrepreneurship Forum, the MIT Global Entrepreneurial Bootcamp in Seoul, and MakerCon Bay Area.
Elaine holds a BS and an MS in Mechanical Engineering from MIT.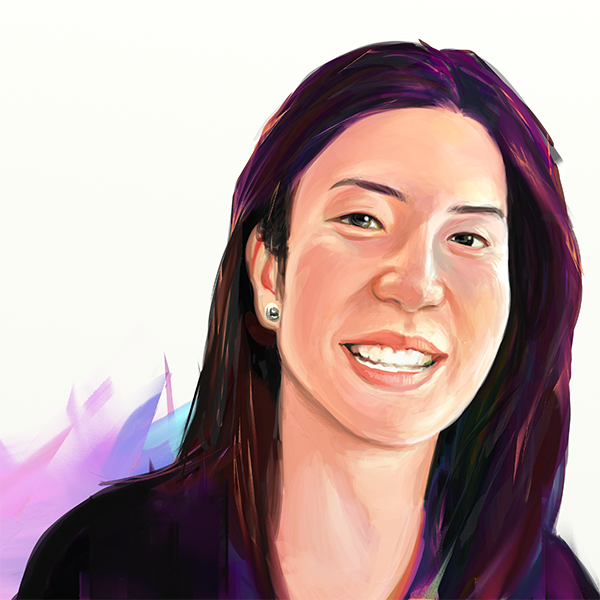 Marina Chan
Strategic Development, MIT Hong Kong Innovation Node
Founder and Director, Alpha Commons

Marina Chan began her career in banking at Merrill Lynch for the Asian equity business before earning her master's degree in education from Harvard University. She has worked with students from K-16 and young professionals across Asia and the US through her experiences in teaching, advising student startups, and leading professional development workshops. With a grant awarded by the Social Innovation and Entrepreneurship Fund, Marina founded Alpha Commons in 2015, an educational program cultivating creativity in children through engagement with technology.
She is a board member of the Hong Kong Red Cross Hospital Schools and is a CFA Charter holder.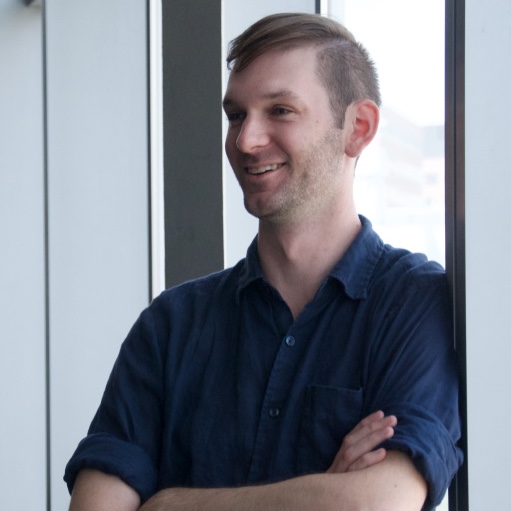 Nick Meyer
Entrepreneur-in-Residence, Martin Trust Center for MIT Entrepreneurship

Nick Meyer is an Entrepreneur in Residence where he mentors student founders, and runs MIT Fuse.
In high school, Nick co-founded the online game Kings of Chaos, which grew to hundreds of thousands of daily players. During his one year at MIT, Nick founded Reble.FM, a peer-to-peer streaming music service funded by Y Combinator and was acquired by Playlist.com three years later. He then co-founded MileWise in 2009, travel search for frequent flyers, where his roles included UI design, PR and marketing, and fundraising, until the company was acquired by Yahoo! in 2013. His most recent company was Sup, a mobile video app funded by Khosla Ventures.
Nick is an IASI certified ski instructor and coach and a PADI certified scuba diver.
Alexis Wong
University of Hong Kong, Bachelor of Engineering, 2017

Born and raised in Hong Kong, Alexis is a hardware hacker who built a Tesla Coil when he was 16. He is a final year electrical engineering undergraduate at the University of Hong Kong. Alexis enjoys the harmony of contrasts, the "Yin and Yang", for instance, considering his interests in both classical piano playing and heavy metal as a paradoxical trait. One of his favorite quotes comes from Alfred Nobel: "If I have a thousand ideas and only one turns out to be good, I am satisfied." Alexis has never been afraid of sailing toward new directions and making radically different ideas.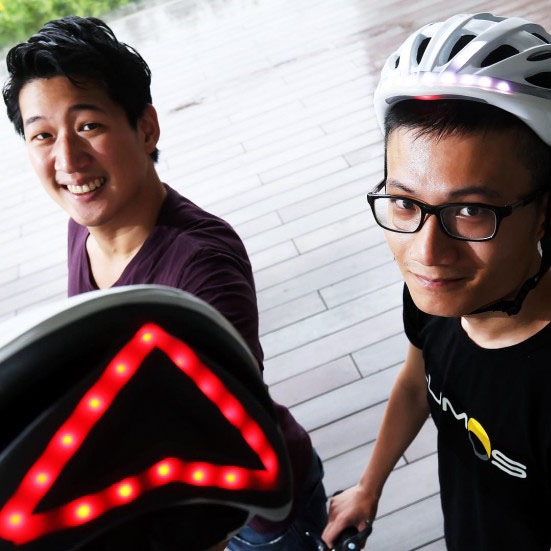 Eu-Wen Ding 
Eu-wen is an entrepreneur, inventor, and one of the creators of Lumos. Struck by the lengths to which he and many of his fellow Boston cyclists had to go to light up and be visible with arrays of lights, reflectors, and jackets, he felt that there had to be a better way. This inspired him to develop Lumos. 

Previously he was a co-inventor of Embrace, an innovative low-cost infant warmer for babies born premature and low birth weight in the developing world. Embrace has received numerous accolades and awards including the 2011 INDEX Design to Improve Life Award and The Economist Innovation Award in 2013. The Embrace warmer has now been used by over 150,000 babies around the world, many of whom would have had few alternatives for safe warming and incubation without Embrace. His hope is to be able to touch as many lives with Lumos as he had the opportunity to do with Embrace. 

Eu-wen has a B.S. in mechanical engineering from Northwestern University and was getting his MBA from Harvard Business School before leaving to start Lumos. 
At Lumos, Eu-wen is in charge of product design, marketing, and business development. Originally from Singapore, Eu-wen has spent most of his adult life in America, giving him a deep understanding of western markets and how to effectively position products for the western consumer. Lumos has an engineering team that is predominantly Chinese, a design team that is predominantly British/European, and a customer base that is predominantly American. Eu-wen is the bridge that brings it all together and makes it work.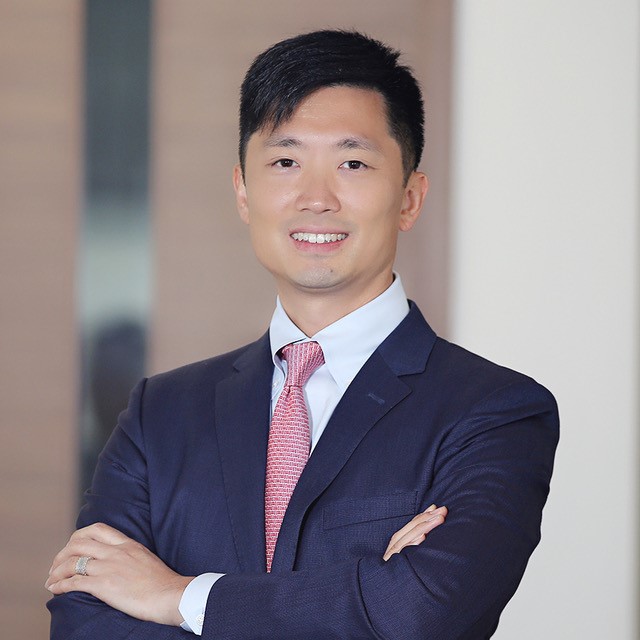 Gordon Yen
Co-Founder & Managing Director
Dr. Yen is a Co-Founder and Managing Director of Radiant Venture Capital with over 25 years of public and private company management experience in global supply chain and infrastructure sectors covering areas including business development, investment management, supply chain management, corporate strategy, finance, and IT. He started participating in technology investments in the late 90s as in transactions involving startups from the USA, China and Hong Kong. Dr. Yen has also served as one of the founding Board members of the Supply Chain Council Greater China Chapter, as well as the Board of Directors and Technology Committee of HKRITA, a government funded industry-focused research institutes in Hong Kong. He is currently an independent non-executive director of Hopewell Holdings Ltd. (SEHK: 0054), non-executive director of Fountain Set (Holdings) Ltd. (SEHK: 0420), Henan Province Committee member of the Chinese People's Political Consultative Conference, and an Advisory Committee member of the Hong Kong Trade Development Council for Information & Communications Technology Services. Dr. Yen graduated magna cum laude from Boston University with a BS degree in Manufacturing Engineering and holds an MBA from McGill University and a DBA from the Hong Kong Polytechnic University.

Herman Pang
President / CoFounder, Dragon Innovation
Herman earned his insight into factory operations and high volume manufacturing as an operator. Leading an automobile supply factory, Herman worked to obtain the first QS 9000 verification in China and Hong Kong.
After serving as the Far East Project Leader for Hasbro's first generation FurReal Friends, Herman joined iRobot. As Managing Director in the Far East, Herman oversaw Supply Chain, Costing & Sourcing, New Product Introduction, and Quality and was instrumental in the launch of Roomba, Scooba, Looj and ConnectR.
Now Dragon's Far East leader, Herman leverages his network and experience to lower costs, improve quality, and accelerate time-to-market.
Herman holds a Bachelor's Degree from the Technical University of Nova Scotia (Daltech, Dalhousie University).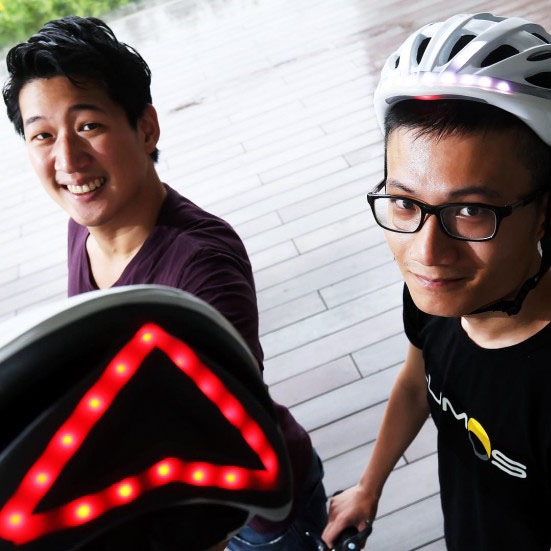 Jeff Chen
Jeff is a maker, hacker, and the other creator of Lumos. While cycling in Boston, he had numerous instances of close calls with drivers and had purchased many sets of bike lights to replace the ones he frequently lost before he built the Lumos prototype and starting riding around with that instead. 
A mechanical engineer by training and hacker by disposition, Jeff is a full stack engineer with a wide range of experience and expertise in electrical engineering, electronics, microcontroller development and mechanical design. 
Several of the projects and designs he developed and built have gone on to win multiple awards and prizes including 2ndplace at the AVIC National Amphibious Aircraft Design Competition, and 5th place at the annual AIAA Design Build Fly competition where he was part of the team from MIT. 
Jeff has a B.S. in mechanical engineering with first class honors from The Hong Kong University of Science and Technology, and was a visiting scholar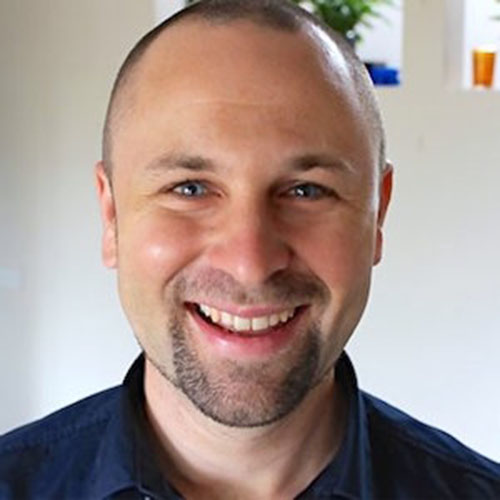 Kristin Low
Founder, Design Thinking Asia
Kristin designs businesses, products and experiences at the intersection of emerging markets and emerging technologies.
From his home in Hong Kong, he works across Asia helping clients to build future-focused strategies and market propositions. He founded and built two companies that serve the Asian region:
The On-Off Group (onoffgroup.com) – A Service Design consultancy that helps corporate clients develop and scale their innovation capacity.
Design Thinking Asia (design-thinking.asia) – An educational platform to develop the next generation of designers in the region.
His work blends the latest advances in robotics & artificial intelligence, cryptocurrency and data science with human-centric practices such as UX, CX and Service Design. Clients include the Asian Development Bank, Citi, Telstra, Sun Life Financial Services, Techtronic Industries & Hanson Robotics.
Kristin has also built communities around his interests, having founded the Hong Kong bitcoin meet up group (over 1000 members) and Design Thinking Asia (over 2000 members regionally).
Kristin is also co-organizer of Hong Kong's first ever Service Design conference (www.servicedesign.com.hk) bringing the worlds leading experts and practitioners together in September 2016 to showcase Asia's best examples of Design-led Innovation.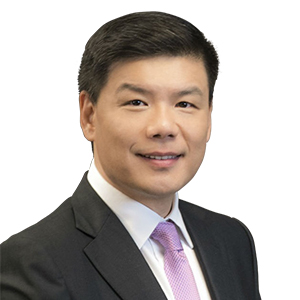 Paul Yang
Partner and CEO of Greater China, KKR Asia
Paul Yang (Hong Kong) joined KKR as a Member and Head of Greater China in 2017. Prior to joining KKR, Mr. Yang was the President and CEO of the China Development Financial Corp. ("CDFC"), one of the oldest and largest merchant banking groups in Asia with over $20 billion in assets. He led a team of over 7,000 people with operations in Taipei, Hong Kong, Shanghai, Seoul, Singapore, Bangkok, and Jakarta. Having joined CDFC in 2005 as its Chief Investment officer and head of its private equity operation, he was promoted to the CEO role in 2011. During his tenure, Mr. Yang successfully restructured its then-proprietary private equity operation into a fast-growing asset management franchise and was credited with completing a series of strategic acquisitions in banking and securities that has transformed CDFC. Prior to CDFC, he was managing director and head of private equity and Mezzanine Finance at DBS Bank in Hong Kong. He has held positions at ICG Asia, Goldman Sachs, General Atlantic and Boston Consulting Group in the U.S. and Asia. He received his M.S. and B.S. in Mechanical Engineering at MIT and his M.B.A. at Harvard.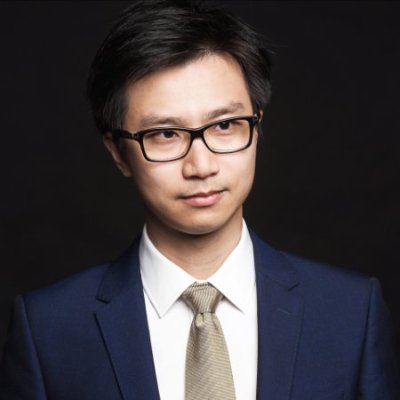 Shaolin Liang
Chief Scientific Officer, ZiO Health
Having graduated from Mainland China, Shaolin obtained his BPharm with an Outstanding Student Honor (Ranked 1st in overall achievement) and multiple scholarships including National Scholarship and BASF Scholarship during his undergraduate study. He then received his MRes in drug development with distinguished thesis at Imperial College London and worked as a patent agent trainee at an IP law firm before moving to Hong Kong. As a PhD candidate in the HKU-Imperial Joint programme, he spent several years working between the University of Hong Kong and Imperial College London. His recent works on a 3D-printed malaria diagnostic device was published in ACS Sensor journal in February 2016. Outside of academia, he previously co-founded MedEXO Robotics — a hand/arm stabilizer for Parkinson's disease patients and Instatype — a needle-free rapid blood grouping device. He is currently Chief Scientific Officer of a new startup, ZiO Health, which aims to monitor and improve the quality of breastmilk for better infant care.