MEMSI January 2023 Schedule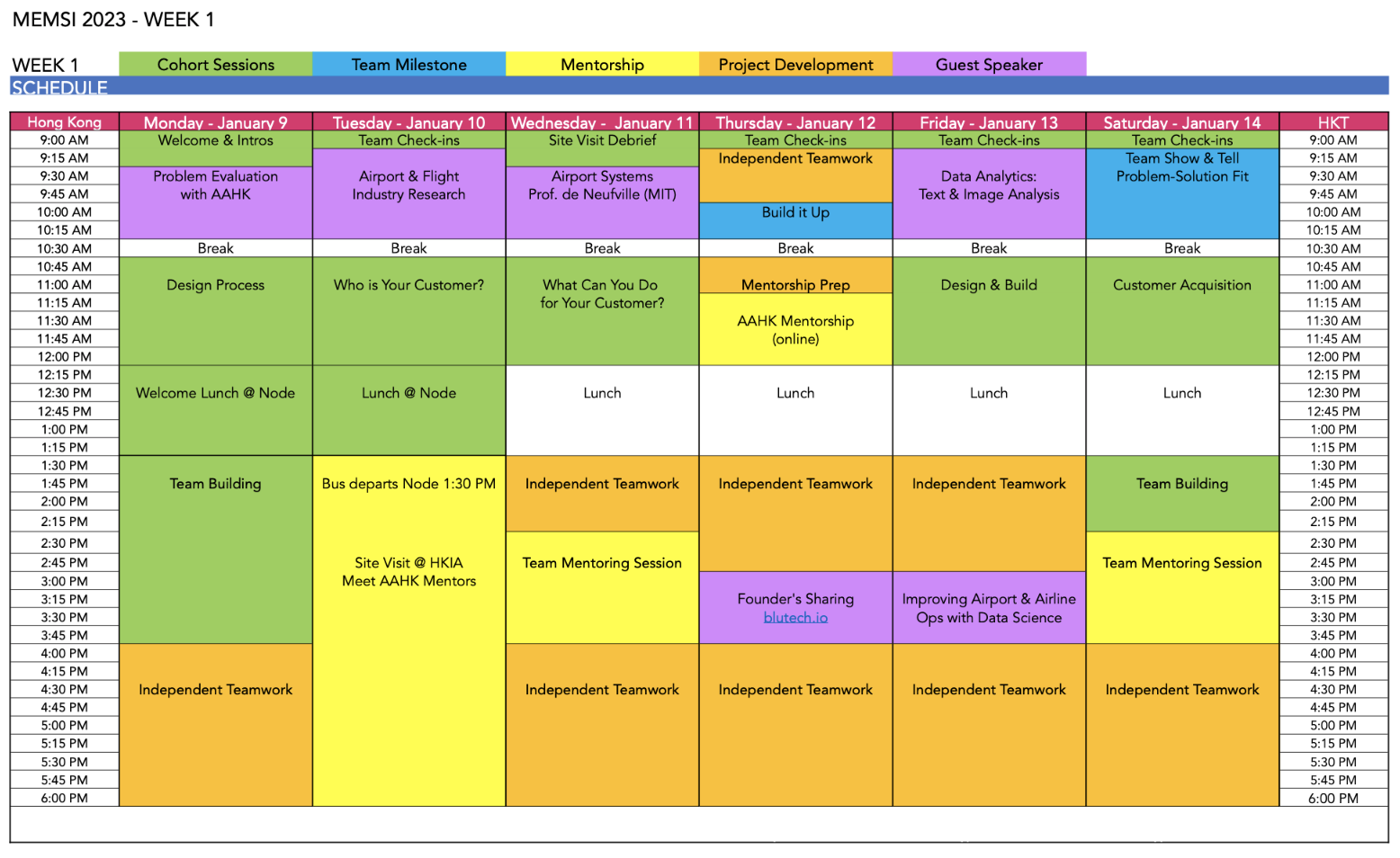 Week 1: Entrepreneurship 101, industry problem discovery, validation and ideation
MEMSI will kick off with an action-packed week starting with pre-formed teams that will dive in to the industry challenges, followed by business content that is based on the Disciplined Entrepreneurship framework and straight out of MIT's Sloan School of Management curriculum. After working on industry problem discovery, selection, and understanding the market through primary market research, teams will begin making and hacking prototypes. A highlight of the week will be a site visit to the Hong Kong International Airport and topical speakers to broaden perspectives in the aviation sector.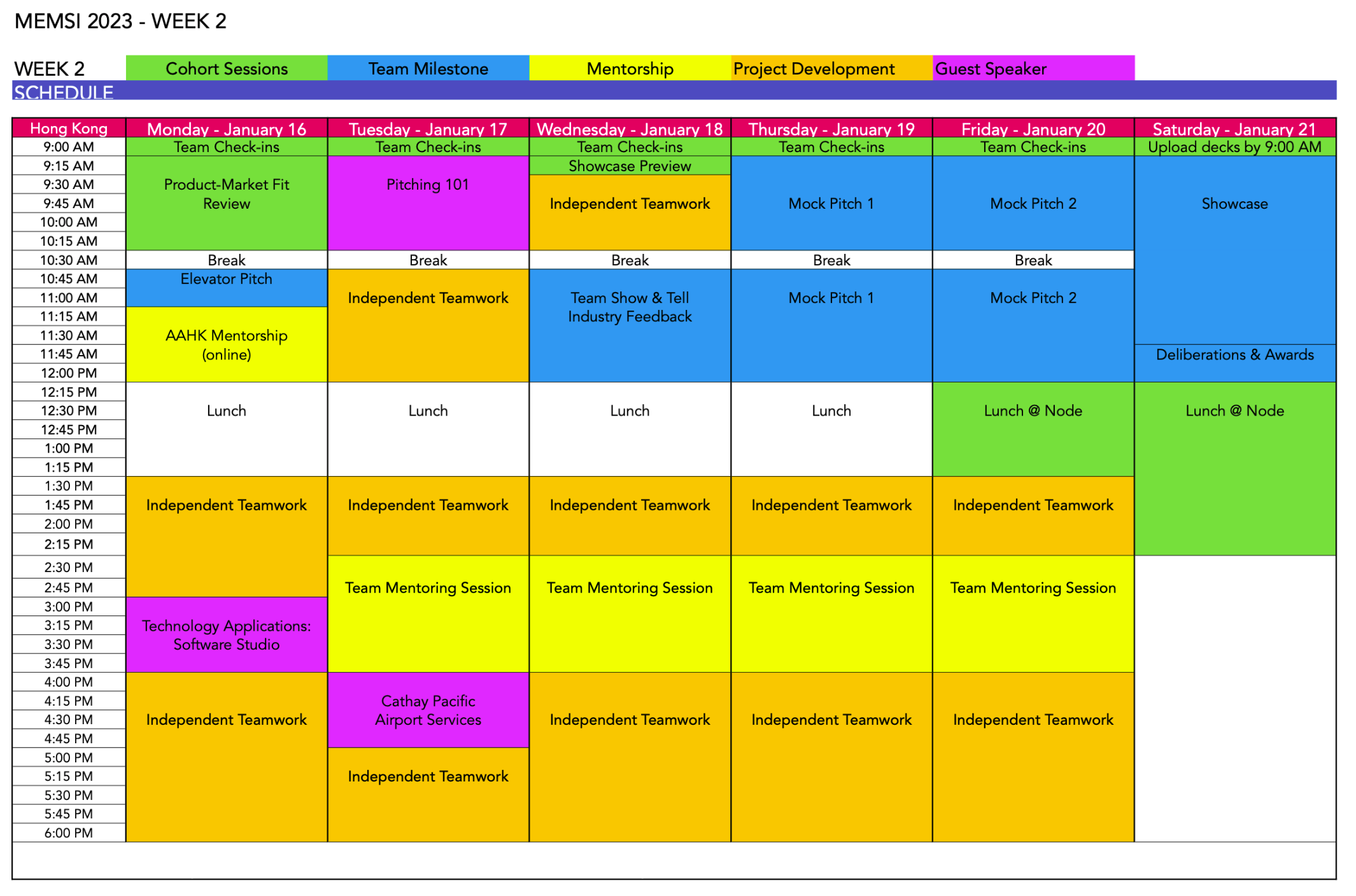 Week 2: Building Business Cases, Making 101, and Demo Day
Having spent some time working on the solution to the industry problem selected in the first week, you will return to business fundamentals and work on building a business model for the product you are creating. There will be a lot of project time available during the second week and mentor support, so that teams focus on creating a working prototype and develop a viable business model. The essentials of pitching will be introduced to help teams craft a compelling proposal. The program culminates in a Showcase event on Saturday morning, where teams will present their business plans supported by prototypes to enthusiastic entrepreneurs, industry thought leaders, alums and friends from the Hong Kong startup and business ecosystem.