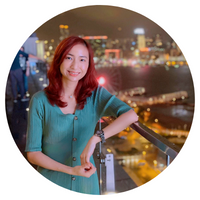 Gigi Chong
Assistant General Manager, Digital Business, Smart Airport, Airport Authority Hong Kong
With over 15 years of experience at the aviation industry, Gigi drives a number of innovative initiatives at the Hong Kong International Airport. She has planned and launched the airport's first real-time trolley supply monitoring system with AI-based video content analytics, workforce management system for service contractors, and electric tractors for baggage trolley recirculation, etc. for enhancing service quality and passenger experience.  She also leads the enhancement and launch of the airport's "HKG My Flight", and the later new "My HKG" mobile app for better user experience. 
She has actively involved in mobile app experience design and development, designing new digital services for passengers, and digitally transform operation or service management processes over the past years. In her current post, she drives collaborations with different stakeholders and partners of technology platforms (e.g. FinTech, InsuranceTech and TravelTech) to create new digital travel experience for passengers and induce business opportunities for airport partners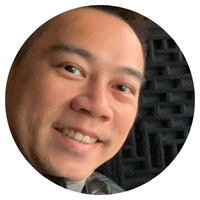 Alan Yeung
Manager, Smart Airport, Airport Authority Hong Kong 

Alan is the Manager of Smart Airport in Airport Authority Hong Kong, he is responsible for developing digital businesses aim at uplifting passengers experience with innovative ideas, technologies and customer empathy.   
Alan has over 25 years of diversifying experience in the industry of Information and Communication Technology (ICT). Besides the airport, he has worked in software vendors, banks and telecom companies. He used to create business values with application of various technologies like robotics, IoT, data analytics.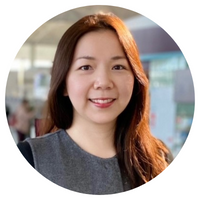 Lois Chan
Assistant General Manager, Retail Portfolio, Retail & Advertising, Airport Authority Hong Kong 
Lois joined HKIA over 8 years ago, she has been responsible for the retail portfolio and aspires to provide excellent shopping and dining experience for passengers. She had been actively involved in the transformation of key retail zones in HKIA including the luxury zone and catering facilities.   
During her past 15 years in the real estate field, she worked with various property developers managing shopping malls and other commercial assets. She also gained different perspectives in retail from working with an international luxury brand overseeing expansion projects. Lois is a chartered surveyor and a member of the Hong Kong Institute of Surveyors.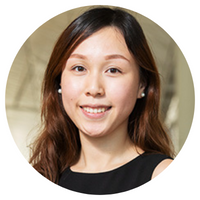 Dorian Choi
Manager, Retail Experience, Retail & Advertising, Airport Authority Hong Kong
Graduated in BBA (Marketing) and MA (Communications) from Hong Kong and currently as Manager, Retail Experience in the Airport Authority, I've been working in the aviation industry for over 10 years with experience in airport operations and specialized in airport retail & marketing businesses. During her tenure with the Retail & Advertising Department, she led several major digital retail projects, such as the launch of Hong Kong International Airport's first ever online shop and loyalty programme to foster omni-retailing at the airport.
Larry Leung
Vice President, Operations, K11 Concepts Limited
Having joined K11 Concepts Limited in Apr 2020, Larry Leung is the Site-In-Charge of 11 SKIES – Hong Kong's largest hub-to-be for retail, dining and entertainment, located next to the Hong Kong International Airport. Larry is currently overseeing all pre-opening matters of 11 SKIES across all spectrums including project development timelines, design concepts, leasing strategy and the future mall operation. 
Larry has a wealth of experience in projects from pre-opening stage to opening, business development and strategic partnership management. Prior to joining K11, he served as Senior Vice President at Lai Sun Group managing strategy execution and daily operations of Novotown, an integrated commercial complex on Hengqjn Island, Zhuhai. He has also worked at Hong Kong Disneyland Resort, Rolex (Hong Kong) Limited and the aviation industry.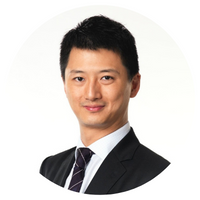 James Tung
Vice President, Travel Trade Development, K11 Concepts Limited
Joined K11 Concepts Limited in October 2018, as Vice President, Travel Trade Development. James Tung leads the K11 Travel Trade team in developing and executing commercial strategies across Hong Kong K11 Group's non-local markets, including mainland China, Taiwan, Southeast Asia and internationally. He is also the Senior Director of Avenue of Stars Management Limited (AOSML), leading the management of the world renowned Avenue of Stars, a key Hong Kong Landmark. 
To drive business, James and his team manage the partnership, marketing, and distribution aspects with commercial partners in the region, including online and offline travel agencies, airlines, tourism boards, banks, online payment partners, and online social platforms