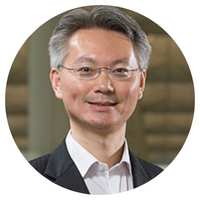 Chris Au Young
General Manager, Data Analytics & General Manager, Smart Airport
Airport Authority Hong Kong
Mr Au Young is the General Manager of Airport Authority Hong Kong driving smart airport development for HKIA. He is a former Board Member of the Zhuhai Airport Management Company, a member of the Expert Review Panel in Logistics & Supply Chain MultiTech R&D Centre of HK and a representative of HKIA in the Airport Council International World IT Standing Committee.
He has over 25 years of experience in the aviation business, technology and consulting sectors. He leads a number of innovation and digital initiatives to shape the future travel experience and achieve operational excellence at HKIA. Two of the innovative projects where he has been involved are the "HKG My Flight" mobile app and MyTAG, which have received several awards in recent years.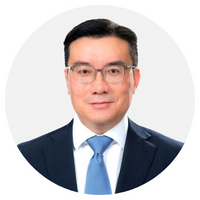 Julian Lee
Executive Director, Finance, Airport Authority Hong Kong
Julian is the Executive Director, Finance, the de facto CFO, of the Airport Authority Hong Kong ("AA"). He is responsible for the Finance Division, leading the financial Accounting Department and Treasury Department to formulate strategies for the AA's financial affairs, and also oversee the operations of the Procurement and Legal Departments.
Prior to joining the AA, Julian was a Managing Director of Everbright Sun Hung Kai Co. Ltd. Julian also served at Standard Chartered Bank (Hong Kong) Ltd. and Merrill Lynch (Asia Pacific) Ltd. in senior management positions. Julian holds a Bachelor of Science degree in Chemical Engineering from Massachusetts Institute of Technology.
Larry Leung
Vice President, Operations, K11 Concepts Limited
Having joined K11 Concepts Limited in Apr 2020, Larry Leung is the Site in Charge of 11 SKIES – the Hong Kong largest hub to be for retail, dining and entertainment, located next to the Hong Kong International Airport. Larry is currently overseeing all pre-opening matters of 11 SKIES across all spectrums including project development timelines, design concepts, leasing strategy and the future mall operation. 
Larry has a wealth of experience in projects from pre-opening stage to opening, business development and strategic partnership management. Prior to joining K11, he served as Senior Vice President at Lai Sun Group managing strategy execution and daily operations of Novotown, an integrated commercial complex on Hengqjn Island, Zhuhai. He has also worked at Hong Kong Disneyland Resort, Rolex (Hong Kong) Limited and the aviation industry.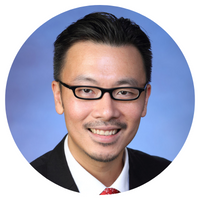 Sam Lim
Chief Operations and Transformation Officer, Prudential Hong Kong Limited
Sam Lim is responsible for transforming Prudential's business for the future to meet the new demands of customers, financial consultants, partners and employees.
Sam has devoted over 10 years to corporate development and strategy. He joined Prudential in 2005, working in Strategy and M&A for Prudential Corporation Asia before heading Strategy and Projects at Prudential Hong Kong Limited.
Sam formerly led the Customer Group, a dynamic development team encompassing Customer Service, Customer Experience and Customer Analytics. Under Sam's watch, Prudential expanded its use of data analytics, enhanced customer service operations and improved overall customer experience. Sam holds a BA from Cornell University and an MBA from Massachusetts Institute of Technology.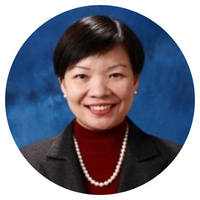 Professor Helen Meng

Faculty of Engineering, The Chinese University of Hong Kong
Helen Meng is Patrick Huen Wing Ming Professor of Systems Engineering & Engineering Management at The Chinese University of Hong Kong. She received all her degrees from MIT and joined CUHK in 1998. She is the Founding Director of the Microsoft-CUHK Joint Laboratory for Human-Centric Computing and Interface Technologies in 2005, which has been recognized as a Ministry of Education of China (MoE) Key Laboratory since 2008. In 2006, she founded the Tsinghua-CUHK Joint Research Centre for Media Sciences, Technologies and Systems and has served as its Director. In 2013, she helped establish the CUHK Stanley Ho Big Data Decision Analytics Research Center and serves as its Founding Director. She served as former Associate Dean (Research) of Engineering (2006-2010), and former Chairman of the Department (2012-2018).
Helen is a recognized scholar in her field. Among her numerous accolades, she leads the interdisciplinary research team that received the first Theme-based Research Scheme Project in Artificial Intelligence in 2019.