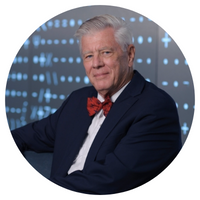 Prof. de Neufville
Professor, Engineering Systems, MIT
Prof. de Neufville is an engineer and system designer. His research and teaching focus on inserting flexibility into the design of technological systems. Major industrial and government projects show that the use of "real options", enabling managers to react to unanticipated events, significantly increases overall expected performance. This work implies a fundamental shift in the engineering design paradigm, from a focus on fixed specifications, to a concern with system performance under the broad range of situations that could occur. The MIT Press published his book Flexibility in Engineering Design (co-authored with Stefan Scholtes of the University of Cambridge) in 2011.
Prof. de Neufville is particularly known for innovations in engineering education. He was the founding chairman of the MIT Technology and Policy Program, and author of six major texts on systems analysis in engineering. His work has been recognized by Guggenheim and Fulbright Fellowships, the NATO Systems Science Prize; the Sizer Award for the Most Significant Contribution to MIT Education, the Martore and MIT Effective Teaching Awards, and the US Federal Aviation Award for Excellence in Teaching. The French Government made him a Chevalier des Palmes Académiques. The Delft University of Technology award him with an honorary Doctor of Philosophy.
He has extensive international connections. He holds an appointment from the Judge Management School at Cambridge and has been a visiting professor at the Instituto Superior Técnico (Lisbon), the Kennedy School of Government at Harvard, the University of California, Berkeley, University of Calgary, London Graduate School of Business, Oxford University, the Ecole Centrale, and the Ecole Nationale des Ponts et Chaussées (Paris). He spent a sabbatical in Japan as a US-Japan Leadership Fellow.
He is known worldwide for his applications in airport systems planning, design, and management. He has been associated with major airport projects in North America, Europe, Asia, Australia – as well as others in Africa and Latin America. The American Society of Civil Engineers (ASCE) awarded Prof. de Neufville the Robert Horonjeff Award for 2018, recognizing his outstanding achievements and contributions to the advancement of the field of air transportation engineering.
He earned a PhD from MIT in 1965 and then served as a first White House Fellow for President Lyndon Johnson. He did his military service in the Army Corps of Engineers as an Airborne Ranger officer.
Tuan Phan
Associate Professor of Marketing, University of Hong Kong Business School
Dr. Tuan Q. Phan is an Associate Professor at the University of Hong Kong (HKU) Business School, in the Marketing Area and in Innovation & Information Management (IIM) Area. His research uses large and population-size datasets and spans multiple disciplines including economics, marketing, consumer behavior, computer science, and statistics. His expertise covers various industries including FinTech, retail and e-commerce, logistics and transportation, social media, news and video media, technology and consumer products, and education. His research has been published in leading scientific and management journals including the Proceedings of the National Academy of Science (PNAS), Harvard Business School Publishing (HBSP), Marketing Science, Journal of Marketing Research (JMR), and Information Systems Research (ISR).
He received his doctorate from Harvard Business School, and an undergraduate from MIT. Dr. Phan is also an entrepreneur, expert witness, sits on the boards of several companies, and frequently consults industry leaders.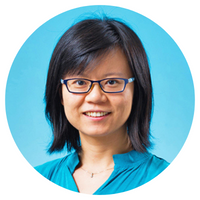 Lishuai Li
Associate Professor, School of Data Science, City University of Hong Kong
Dr. Lishuai Li is an Associate Professor in the School of Data Science at City University of Hong Kong. Her research is in the interdisciplinary field of intelligent transportation systems and data science. She has developed analytical methods (ranging from data analytics to Artificial Intelligence) using large-scale operational data for airline safety management and operations improvement, air traffic management, and health monitoring of train systems. More recently, she is working on traffic management problems and infrastructural challenges in drone delivery service and urban air mobility.
Davon Hui
Co-founder & CEO, Blutech.io
Davon Hui is co-founder and CEO of Blutech.io. He is experienced in the startup industry and hardware development. Davon graduated with a Master of Philosophy degree in technology leadership and entrepreneurship in HKUST and ISE at PolyU. He is experienced in technology transfer and product design. While he won in different technological competitions like the PolyU Hackathon, Global Student Entrepreneur Award, and the ASM gold award, he also uses his spare time helping his family's international trading business by meeting and negotiating with partners in Europe. Davon co-founded SightEcho in 2017, a consumer product company developing smart AR diving masks.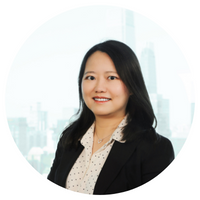 Agatha Lee
Chief Executive Officer
Cathay Pacific Catering Services | Hong Kong Airport Services | Vogue Laundry
Agatha Lee is the Chief Executive Officer of Cathay Pacific Subsidiaries (Cathay Pacific Catering Services HK Ltd., Hong Kong Airport Services Ltd. and Vogue Laundry Services Ltd.), spearheading long term strategic directions for sustainable growth and financial strength of the three businesses. She joined the Cathay Pacific group in 1999 and has extensive experience in aviation industry. Prior to her current position she was the Regional General Manager of the airline in the Chinese mainland leading the airline group's operations and commercial function in the region. Over the year she had held top management roles in Italy, Thailand and Taiwan. Back in 2008-11, she was responsible for cargo sales and airfreight development in Hong Kong and the Chinese mainland. And in 2014-15 she managed the distribution subsidiary Abacus for Cathay Pacific. Agatha graduated from the Chinese University of Hong Kong with master degrees in Physics and Electronic Commerce.